Samantha Bee Explains the "Elite Network of White Dudes" Where Trump Finds His Judicial Nominees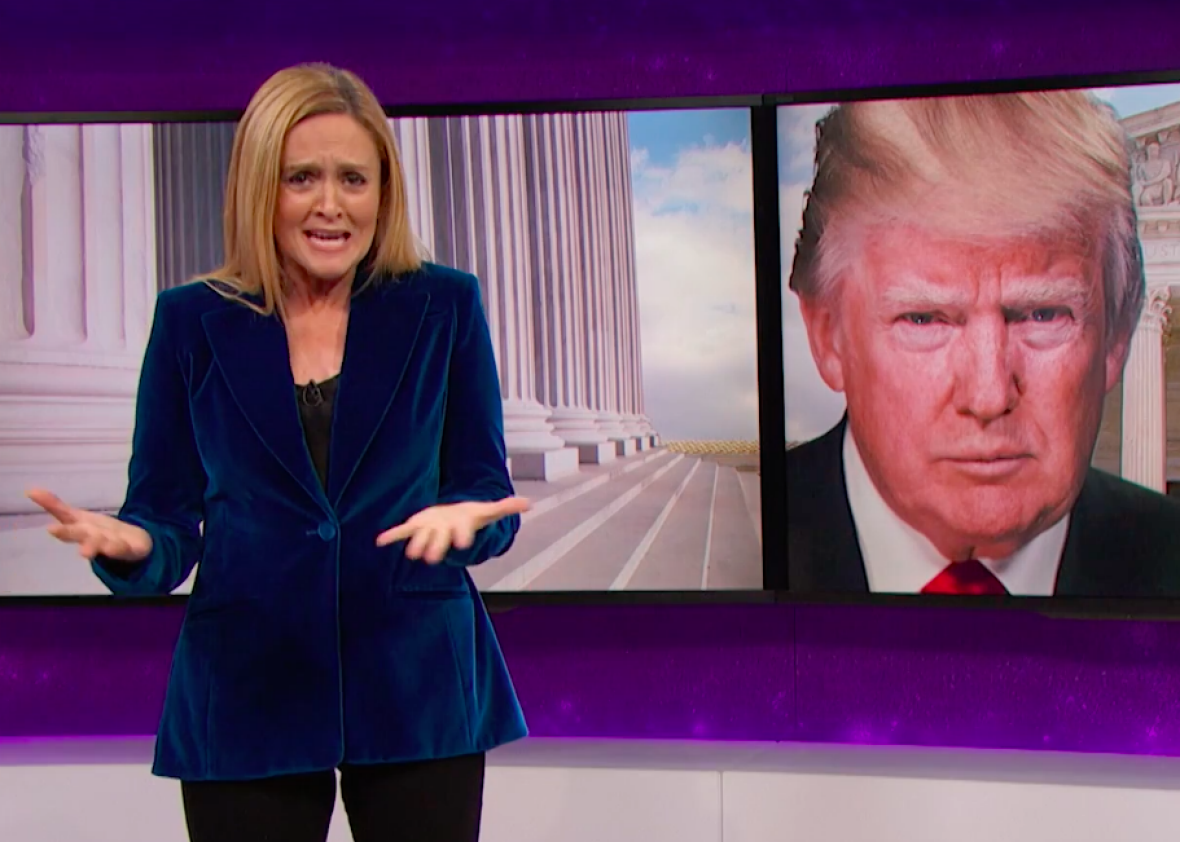 When we last checked in on Samantha Bee, she was freaking out about the one area of government where Trump was actually managing to get things done: the judiciary branch. Trump selected 37 judges in the first six months of his presidency, with an additional 16 nominees now waiting for confirmation, leading Bee to now wonder how a president who spends "14 hours a day angrily toilet-tweeting" could possibly be so productive in this one particular area.
On Wednesday night's episode of Full Frontal, she found her answer. Trump has been fishing for his nominees from a specific pool, an organization called the Federalist Society, which was founded in 1982 as a group for conservative and libertarian law students. Under the influence of advisers like Antonin Scalia and Robert Bork, members of the society subscribed to originalism, the idea that the Constitution should be interpreted as the founders intended it. "In other words, if a modern judge were presented with a gay couple who wanted to get married, he should drain them of their poisoned humors," joked Bee.
Today, the Federalist Society is what the New Yorker's Jeffrey Toobin calls "the conservative pipeline to the Supreme Court," and with good reason, since every current right-wing judge on the court has also been a member of the society. This of course includes Neil Gorsuch, since Trump has basically been "subcontracting" his appointments to the Federalist Society during his time in office. ("Shit, has anyone told them Trump doesn't pay his subcontractors?" asked Bee.) That's troubling, and not just because we're talking about an organization where Ted Cruz is treated like a rock star, but because the Federalist Society's influence means that we'll have originalist jurists calling the shots for years to come. "Never doubt that one elite network of white dudes can change the world," said Bee. "Indeed, it is the only thing that ever has."