This All-Strings Cover of "The Path of the Wind" From My Neighbor Totoro Will Make Your Day a Little More Magical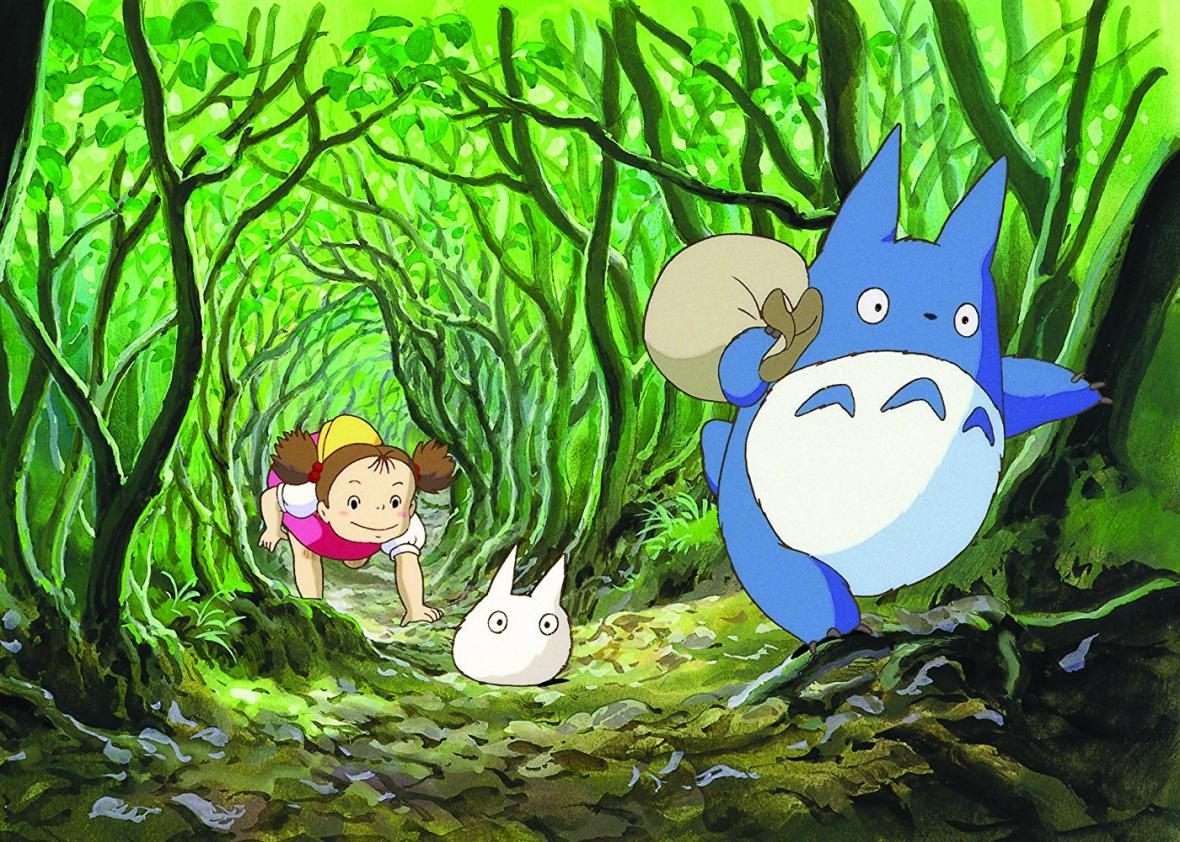 Here's a little something to clear the Monday susuwatari away: Vitamin String Quartet, the group best known for their instrumental covers of pop music, will release a 12-track compilation dedicated to the music of Studio Ghibli on Nov. 24. Both in the compilation's vinyl release and on streaming, VSQ will cover some of the most famous tunes used by the beloved Japanese animation studio over the years, ranging from classics by longtime Ghibli composer Joe Hisaishi to songs like John Denver's "Take Me Home, Country Roads," which plays a prominent role in Whisper of the Heart.
The compilation includes an all-strings cover of one of Hisaishi's most iconic tracks, "The Path of the Wind" from My Neighbor Totoro. You can listen to it here on Slate first.
In terms of the most recognizable Ghibli tunes, the original song is right up there with "One Summer's Day" from Spirited Away. (There's also a version with lyrics.) The new cover from VSQ loses Hisaishi's use of percussion and synths, but it more than makes up for it with the alternately plucky and soaring strings.
For comparison's sake, you can listen to what the original instrumental of "The Path of the Wind" sounded like on the My Neighbor Totoro soundtrack.