Watch Kristen Bell, Ray of Sunshine Personified, Perform a Song from Frozen at a Hurricane Irma Shelter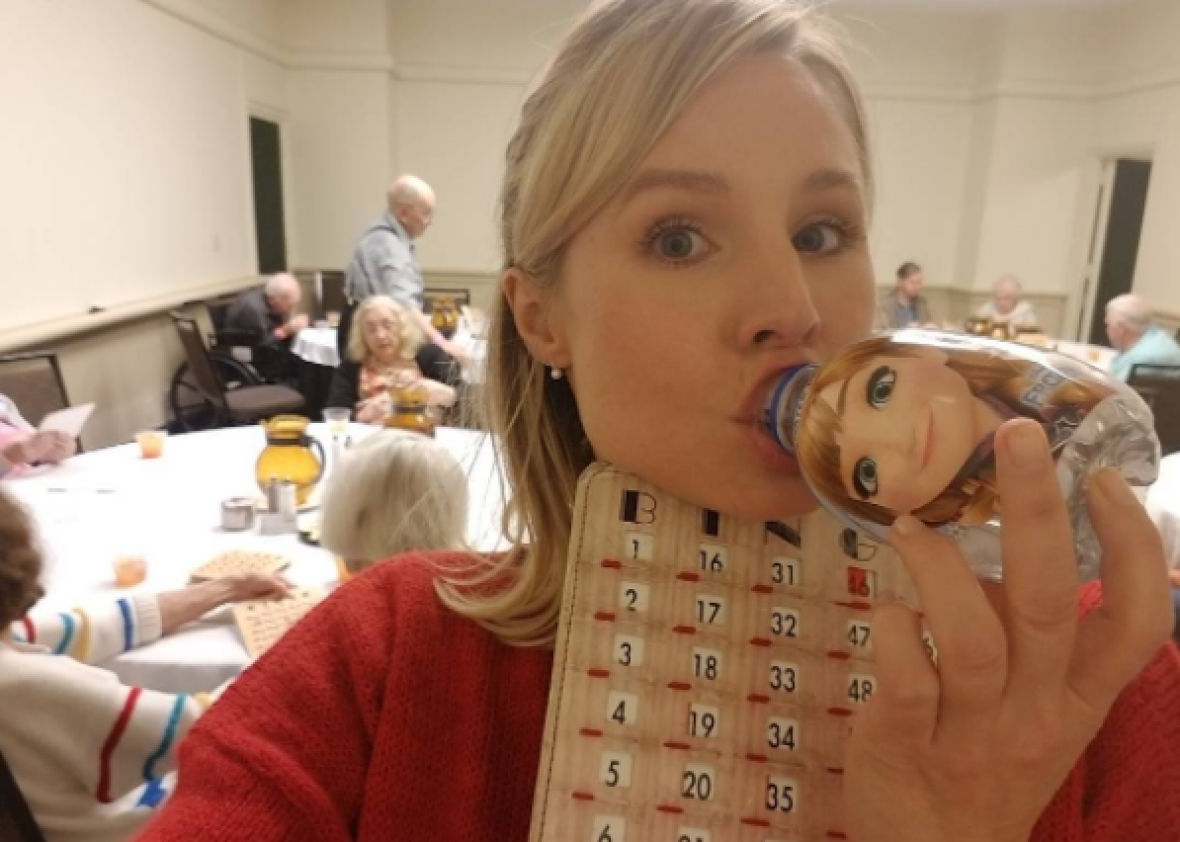 Anna from Frozen, otherwise known as Kristen Bell, has been doing what she can to bring some light into the lives of those bunkered down in Florida, as a Hurricane Irma batters the state. In a video posted by the principal of an Orlando middle school acting as a shelter, Bell sings her famous Frozen number, "For the First Time in Forever," for a crowd of Floridians. It's worth watching for the dancing security guard alone.
"I hope maybe some of these songs are running through your head the rest of the day and will take your mind off of it," said Bell, who herself is stranded in Orlando. True to her Twitter bio—"be kind. do good. spread joy."—the actress has been doing all sorts of good deeds for hurricane evacuees, including hanging with seniors, hugging people, and finding shelter for the parents of her Frozen co-star Josh Gad.
The singing hasn't been limited to Frozen hits—Bell also shared a video of herself singing "You are my Sunshine" with her new side piece, John.