"What if Wes Anderson Made S'mores?" Watch Recipe Videos in the Signature Styles of Famous Directors.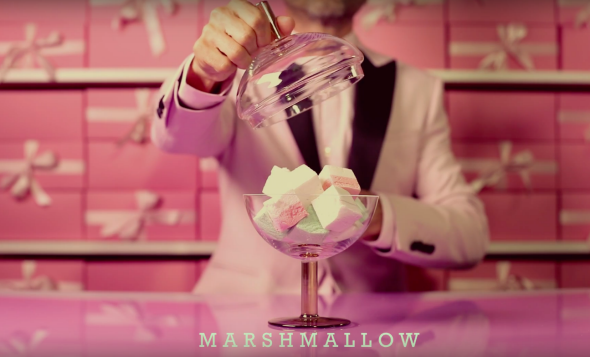 Love recipe videos but think they could use a little more style? #FoodFilms has you covered. The series, which was created by director and food artist David Ma, imagines what different recipe videos would look like if they were filmed by auteurs Michael Bay, Wes Anderson, Alfonso Cuarón, and Quentin Tarantino. Carefully imitating the distinct style of each director, Ma manages to perfectly capture the twee aesthetic of Anderson's movies for a s'mores recipe, while the Cuarón-inspired video is a pancake-themed homage to Gravity.
Just bear in mind, if you were thinking of asking for help cooking from Bay or Tarantino—the masters of explosions and blood spurts, respectively—you might want to put down a tarp first.
Director & Creator: David Ma
DP: Allison Davis & John Shafto
Art Director & Prop Stylist: Melissa Stammer
Prop Master: Brian Haimes
Editor: Matt Badger (Alfonso Cuarón, Quentin Tarantino, Michael Bay)
Editor: John Shafto (Wes Anderson)
Phantom Technician: Sasha Burdett
Food Stylist: Hannah Kirshner
VFX Supervisor: John Shafto
Executive Producer: Howie Howell
Sound Design: Mat Guido, Decibel
BTS: Ben Hon, Jesse Hsu & Matthew Ligotti
Composite & VFX: Method Studios
Executive Producer: Heather Saunders
Sr. Colorist: Tim Masick, Company 3
Flame Artist: Jared Pollack, Steve Morris
Grip: Jose "FX" Rodriguez
Storyboard Artist: Shannon Rollins
Production Assistant: Jonathan Hsu, Brittanie Sherrie