The New York Times Toured DJ Khaled's Garden in 360 Video, and It's As Gloriously Absurd As It Sounds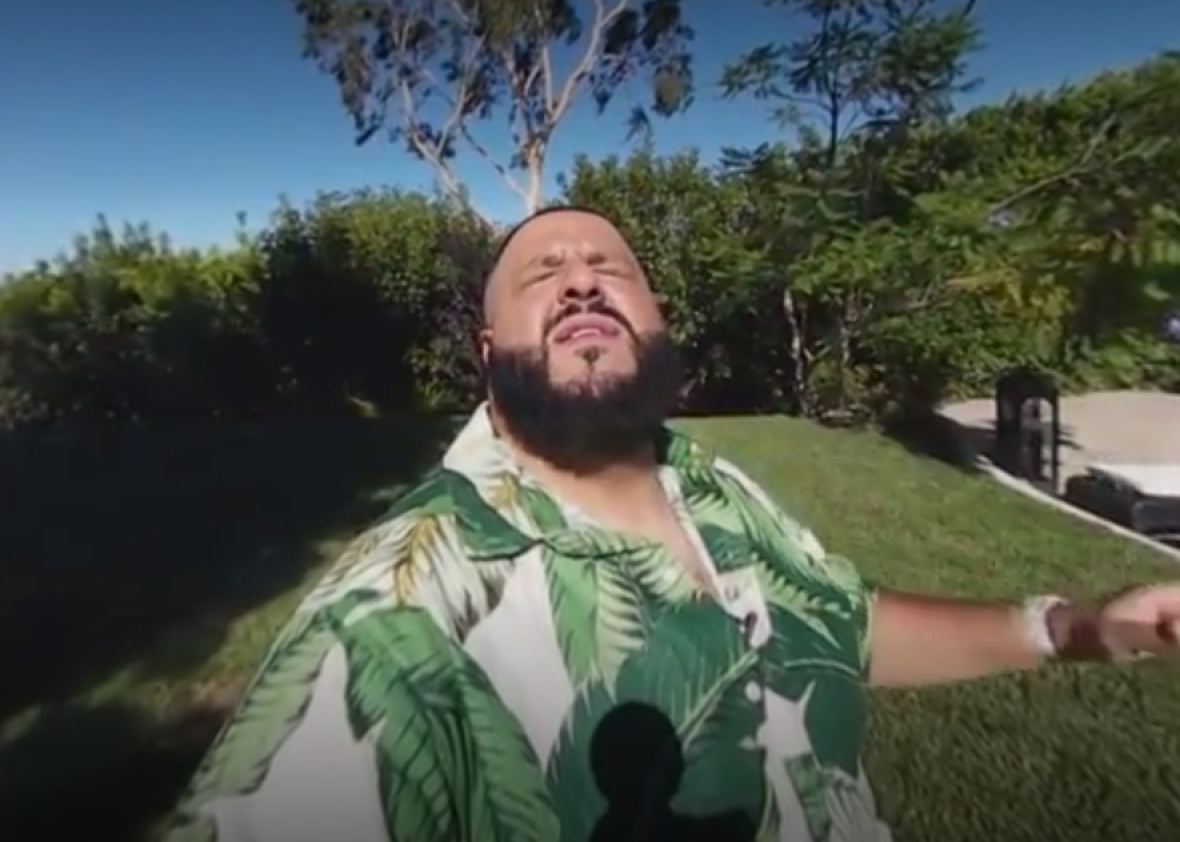 The music industry's hottest motivational speaker, DJ Khaled, received the virtual-reality treatment courtesy of the New York Times on Thursday, when the savvy Snapchatter granted the outlet the privilege of touring his swanky Los Angeles compound. Unsurprisingly, the ridiculousness of the producer/hype man is only rendered more absurd in a 360-degree visual experience.
It begins with Khaled kneeling down and professing, "I love you, I love you" to pink carnations in the backyard of his house. Curiously, he calls this place Jerusalem based on its tranquility: "This is so peaceful, I drink my tea. I come out here, me and my son, we meditate, we catch a vibe." In the next scene, we are transported to a luxurious swimming pool with a waterfall, where Khaled opens up his arms and imagines he's swimming in the ocean. And another one: "The sun is shining on me … you know, even when I'm in the house, it's fighting to shine a light on me," this century's Ra exclaims, as the sun's rays do indeed beam radiantly upon his face.
The immaculate experience concludes with what could be considered a thinly veiled impassioned plea to climate-change deniers on behalf of the notable conservationist: "The key is: Respect your mother, respect mother nature, at all times." Truth.