Chance the Rapper's Tiny Desk Concert Featured a Brand-New Poem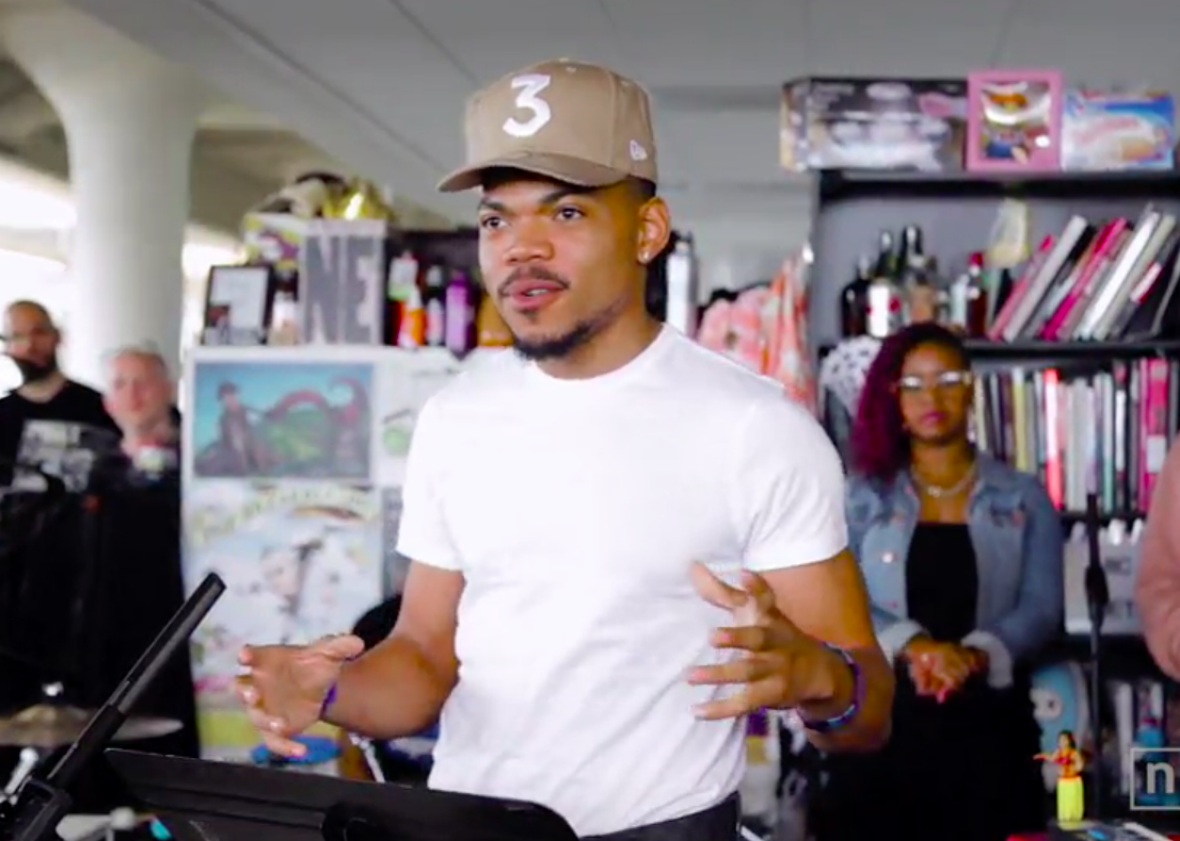 When Chance The Rapper came to NPR's office in D.C. in early June to perform a surprise Tiny Desk Concert, it was a pretty big deal. NPR staffers and interns literally rushed the office's stairwell to see Lil Chano perform. That full performance is now available for your viewing and listening pleasure, and it's as good as you'd thought it would be.
Chance's performance gives off a Def Poetry Jam vibe, as the Grammy winner opens the concert with the mellow Chicago-inspired "Juke Jam" off Coloring Book, then goes into an original poem that he wrote right before the performance, and ends with a soulful cover of Stevie Wonder's "They Won't Go When I Go."
It all makes for one of the most intimate Tiny Desk Concerts ever. It also will make you want to watch every Def Poetry Jam video on YouTube.