Elvis Costello Celebrated an Uncertain Independence Day by Covering Paul Simon's "American Tune"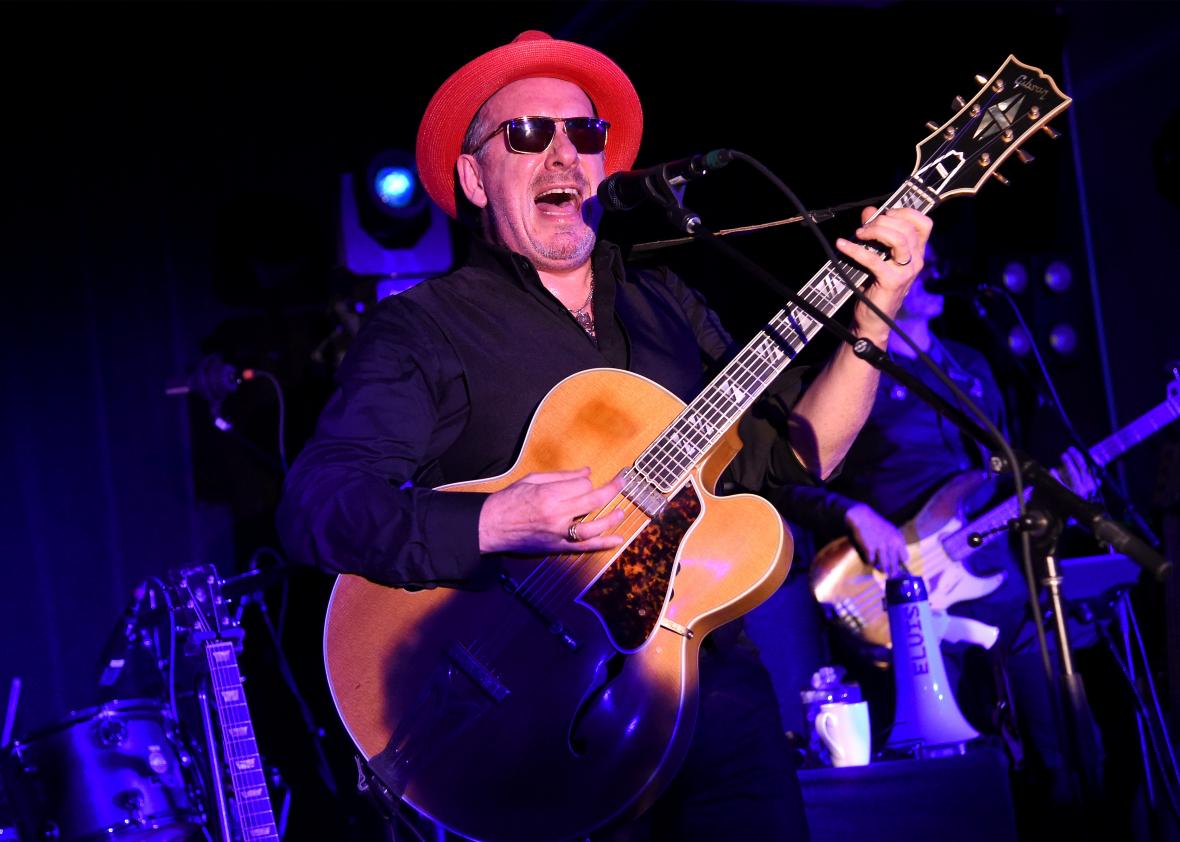 Elvis Costello's Imposter alias has lain dormant since the dark days of Thatcherism, when he released the policitally charged singles "Pills and Soap" and "Peace in Our Time" under the musical nom de guerre. But he revived on the Fourth of July, after some advance teasing on social media, with a cover of Paul Simon's "American Tune."
The song, a kind of sequel to Simon & Garfunkel's "America," is one of Simon's most poignant, run through with post-Vietnam malaise and post-Watergate despair. "I don't know a soul who's not been battered/ I don't have a friend who feels at ease/ I don't know a dream that's not been shattered/ or driven to its knees." But even in "the age's most uncertain hour," Simon manages to find hope—or at least the strength to make it through another day.
Costello's version, produced by The Tonight Show's Steven Mandel, is less melancholy and more urgent. Apart from Mandel, no musicians are credited, but given that he's a longtime collaborator with the Roots and produced Costello's Wise Up Ghost, on which they served as his backing band, it's a safe bet they're involved here as well. That certainly sounds like Questlove's swinging snare-drum rhythm pushing the song forward, urging us to move forward rather than drowning our sorrows.
Released alongside "American Tune" is the Imposter's "Lucky Dog," which Costello has introduced in concert as a forgotten Vietnam-era B-side by one Sgt. Larry Singer about his faithful dog, Lucky, who was once featured on the cover of Life magazine. That story seems to be a Costello invention, but the song is real enough.