Taylor Swift's Music Is Back on Streaming Services, Because Katy Perry Can't Even Have One Day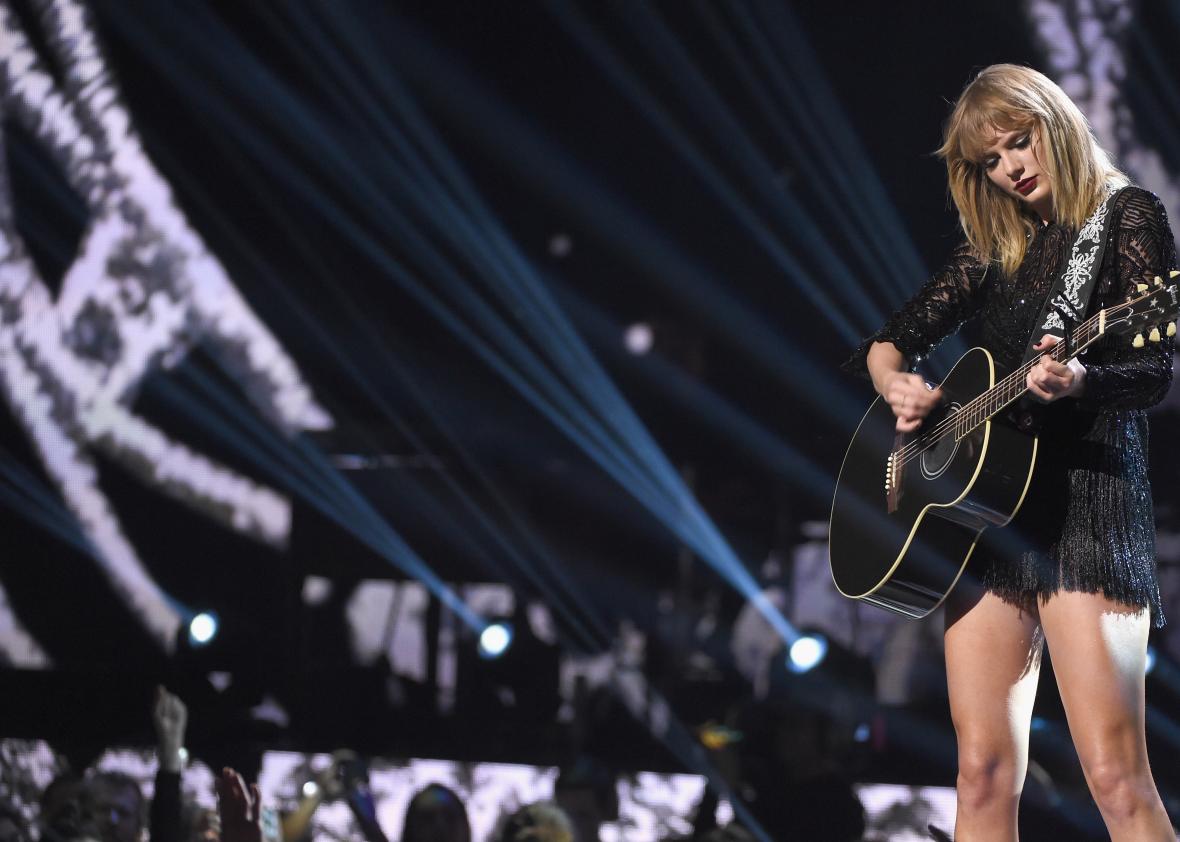 Taylor Swift's long list of ex-streaming music services just got a lot shorter. As of midnight last night, Swift's complete catalog is once again available on Spotify, Google Play, and Amazon Music. Swift pulled her albums from streaming in 2014, shortly before the release of 1989, in a dispute over ad-supported tiers and then went exclusive with Apple Music in 2015, after picking a public fight with the service over not paying artists for music streaming during its three-month free-trial periods. (She won.) Now, with rumors swelling that Swift has been working on new music and a new release may be in the cards, she's back on the lot of them, right down to every "Deluxe Edition" bonus track.
The official reason for the timing of Swift's music's reappearance is, according to her official Instagram account, Taylor Nation, "[i]n celebration of 1989 selling over 10 million albums worldwide and the RIAA's 100 million song certification announcement." (It may also have something to do with reports that Spotify is mulling making certain big-ticket releases, which would almost certainly include future Swift albums, available only to paying subscribers for their initial release period.) But it's hard to notice that the splashy surprise return comes on the same day as the release of Katy Perry's new album, Witness. Although Swift has never outright admitted that 1989's "Bad Blood" is about the pop stars' former friendship, it's widely understood as an account of the rift that opened between them after a row about stealing backup dancers, and Perry as much as confirmed it last month. But it's important to remember that publicity is not necessarily a zero-sum game, and while it's probably not Swift's intent, the headline-grabbing perception of a latest salvo in their ongoing feud brings more attention to them both. In the interest of healing, you can stream both Perry's and Swift's albums below.