Nicole Kidman and Elle Fanning Are Hard-Partying Aliens in First How to Talk to Girls at Parties Footage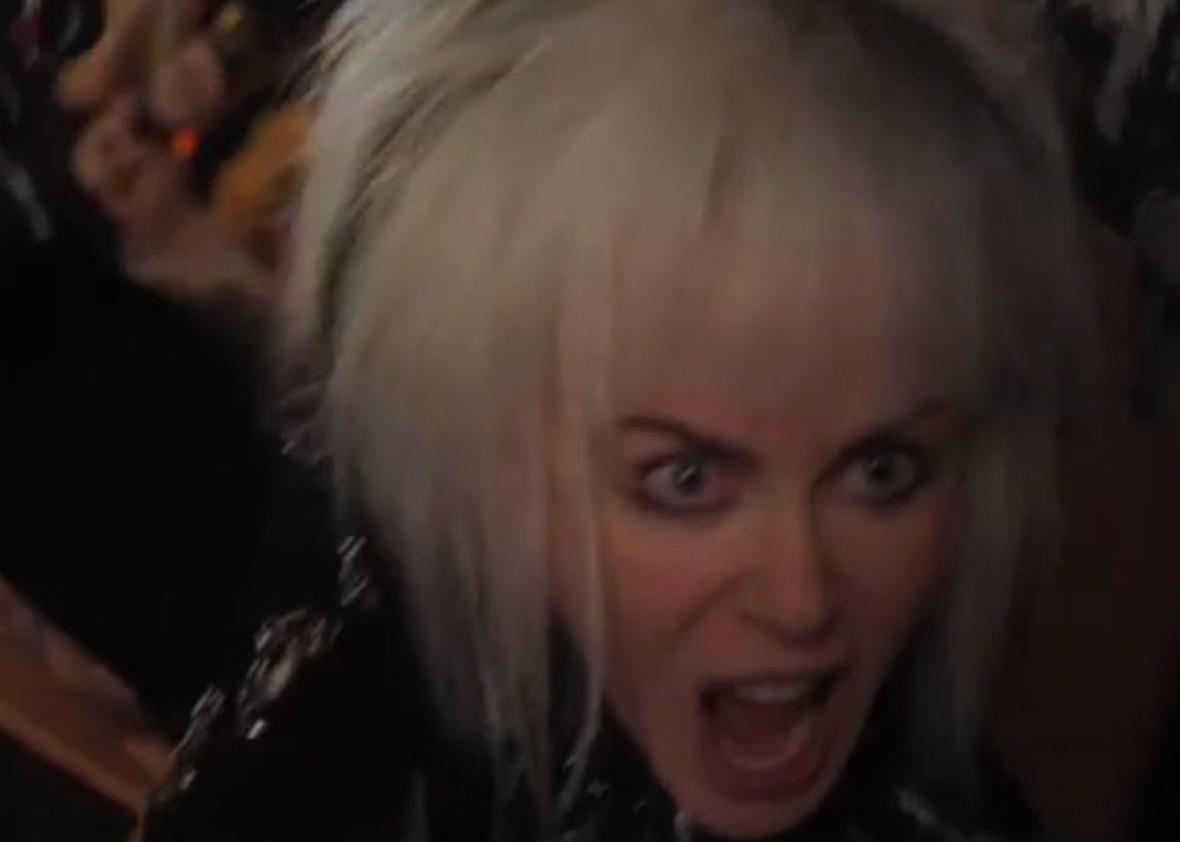 Fear not, punk sci-fi fans: John Cameron Mitchell's upcoming How to Talk to Girls at Parties, based on Neil Gaiman's award-winning short story, is shaping up to be an appropriately wild, raunchy adaptation. Three teasers released via the film's Facebook page provide short but tantalizing glimpses of Elle Fanning, Nicole Kidman, and more as hard-partying visitors in the suburbs of London, who are revealed to be less foreign than interplanetary. Among other things, the newly-released footage features that same electric, disorienting, campy energy that Mitchell brought to his directorial debut, Hedwig and the Angry Inch.
How to Talk to Girls at Parties is set to premiere at Cannes, where, you may have heard, Nicole Kidman is stealing scenes left and right. But this might be the most outrageously satisfying role of them all. Sure, she's in new Sofia Coppola and Yorgos Lanthimos movies, but if you want to see Kidman as punked-up extraterrestrial mentor Queen Boudica, well, this is the place. Seriously, between this and Top of the Lake: China Girl, she should be getting awards consideration for hair versatility alone.