The Opera Based on Lars von Trier's Breaking the Waves Is Now Streaming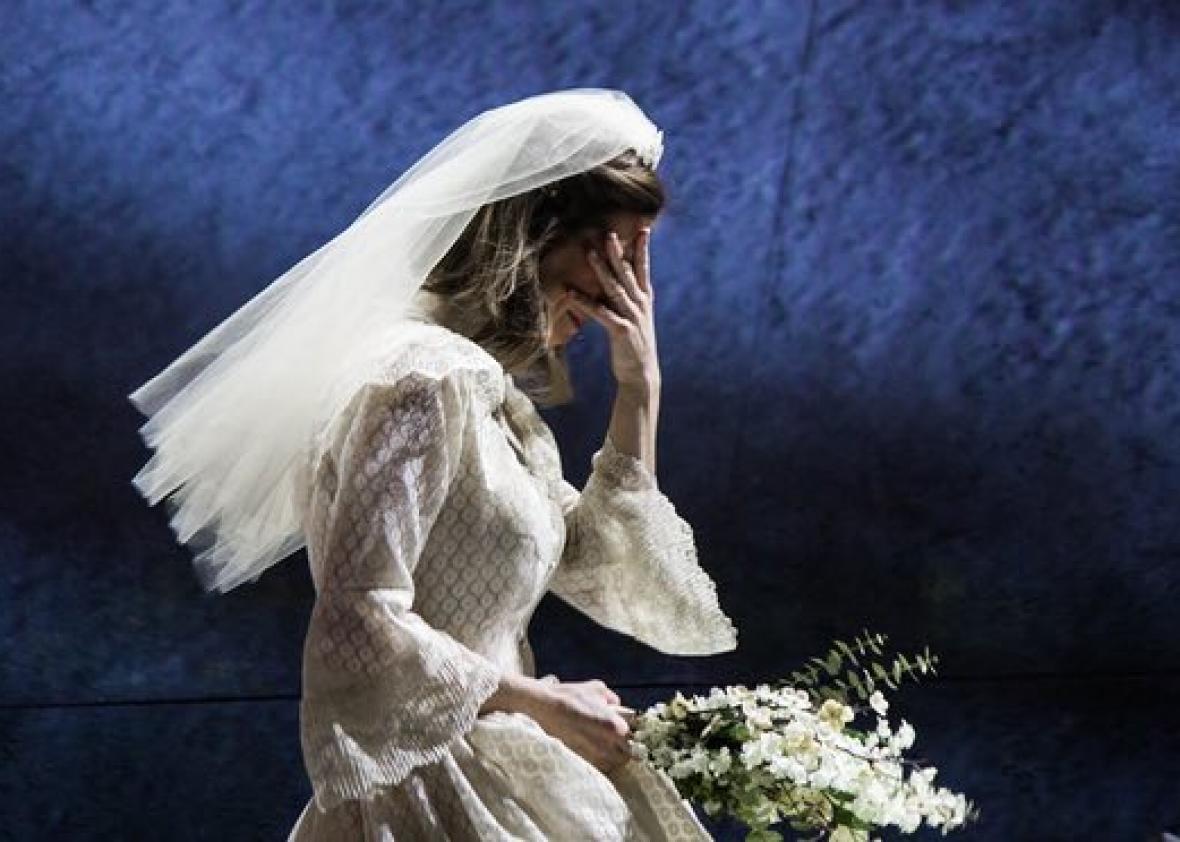 At last report, Lars von Trier was hard at work on a serial killer thriller inspired by "rat king" Donald Trump, but while we wait for that sure-to-be-provocative opus, there's good news on the von Trier front. Opera Philadelphia, which staged the world premiere of the opera based on von Trier's 1996 film Breaking the Waves last fall, has released a recording of a complete performance, which is now free to stream.
The chamber opera, with music by Missy Mazzoli and libretto by Royce Vavrek, tells the story of Bess (sung by Kiera Duffy), a devout Christian on the Isle of Skye whose husband is paralyzed in an oil-rig accident. As in the film, he asks her to have sex with other men and report the encounters back to him, and she comes to believe that her suffering will be the route to his redemption.
In a preview for Breaking the Waves' restaging at New York's Prototype Festival in January, Mazzoli and Vavrek talked about the opera being an exploration of "the nature of goodness."
But in an introduction to the Opera Philadelphia recording, Mazzoli addresses the frequent accusations of misogyny that have dogged von Trier and his work. "I think the most misogynist, sexist thing you can do is deny a woman any kind of depth or complexity. I think that these movies where women are reduced to these sort of shopaholic, man-obsessed shallow creatures, that to me is misogyny. Breaking the Waves to me is the opposite of that. Yes, she's obsessed with a man, but there's so much going on, and every moment she expresses this complexity and this psychological depth."
In his review for the New Yorker, Alex Ross placed Breaking the Waves in the context of opera's long history of beautifully suffering women, and said that while the staging required Duffy to "act out cruel scenes night after night, often in the nude," "the desperate scenario of self-destruction and redemption seems to be a projection of Bess's will to believe, her reshaping of the fabric of the world." The Wall Street Journal called it "savage, heartbreaking, and thoroughly original," and Opera News proclaimed it "among the best 21st-century American operas yet.