Here's How You Can Dress Like SNL's David S. Pumpkins This Halloween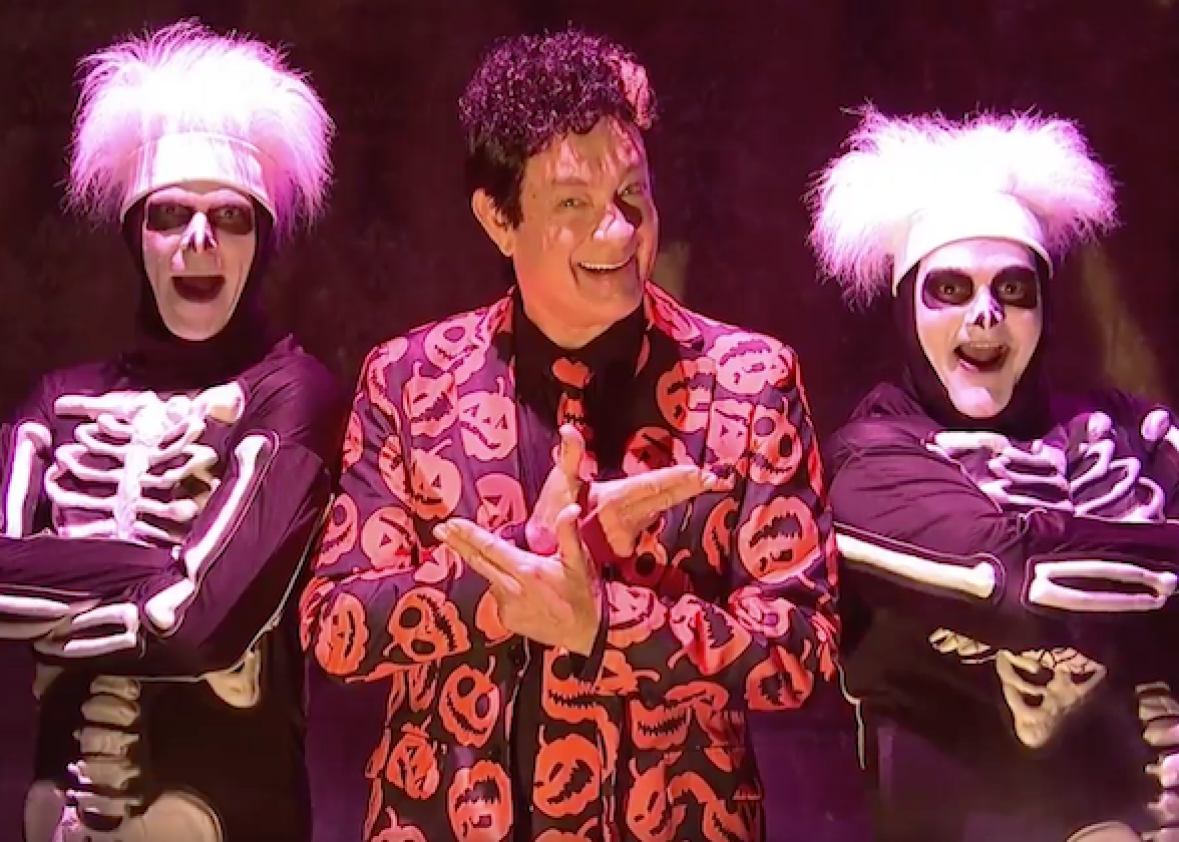 If you watched Saturday Night Live this past weekend, chances are you caught a glimpse of Tom Hanks' gloriously bizarre, Halloween-themed creation David S. Pumpkins, a smirking eccentric who terrorizes haunted elevator riders with strange asides and robotic dance moves. He also dons a killer pumpkin suit—and it's quickly becoming a must-have for late Halloween costume buyers.
To get started, you can buy this Forum Novelties Men's Pumpkin Suit and Tie costume for the main attire, before perusing your party store of choice for a black wig, some hair paint, and a pair of skeleton costumes. (Advisory: The David S. Pumpkins costume is not a one-person effort.) But act quickly, because the rapidly expanding David S. Pumpkins fan base has already drained the inventory of pumpkin suits at Trendy Halloween and Spirit Halloween. Yes, this is really happening.