Danny Elfman Wrote a Horror Movie Score Specifically For the Footage of Trump Looming Over Hillary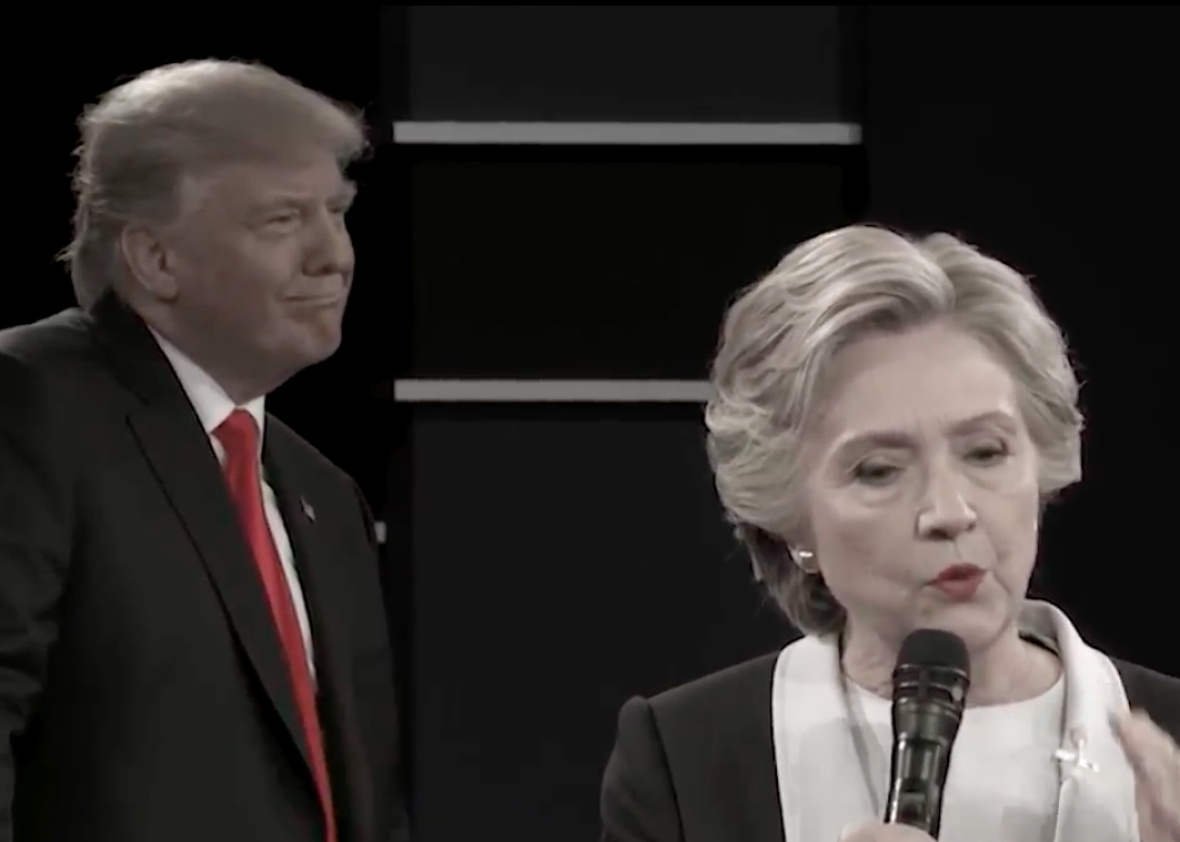 Donald Trump lurking around Hillary Clinton at Sunday night's presidential debate was, well, a little creepy. And a new, brilliantly constructed Funny or Die video compiling the footage against an original Danny Elfman composition proves that it could also (rather easily) be mistaken for a pretty solid horror movie audition.
Elfman, who has scored such classics as The Nightmare Before Christmas as well as several "Treehouse of Horror" Simpsons episodes, took immediate inspiration from Trump's shadowy body language. "Watching Trump lurching behind Hillary during the debate felt a bit like a zombie movie," he explained. "Like at any moment he was going to attack her, rip off her head, and eat her brains." Not exactly the most palatable visual for this particular moment in the campaign.