Adam Driver Plays Paterson From Paterson in the Trailer for Jim Jarmusch's Paterson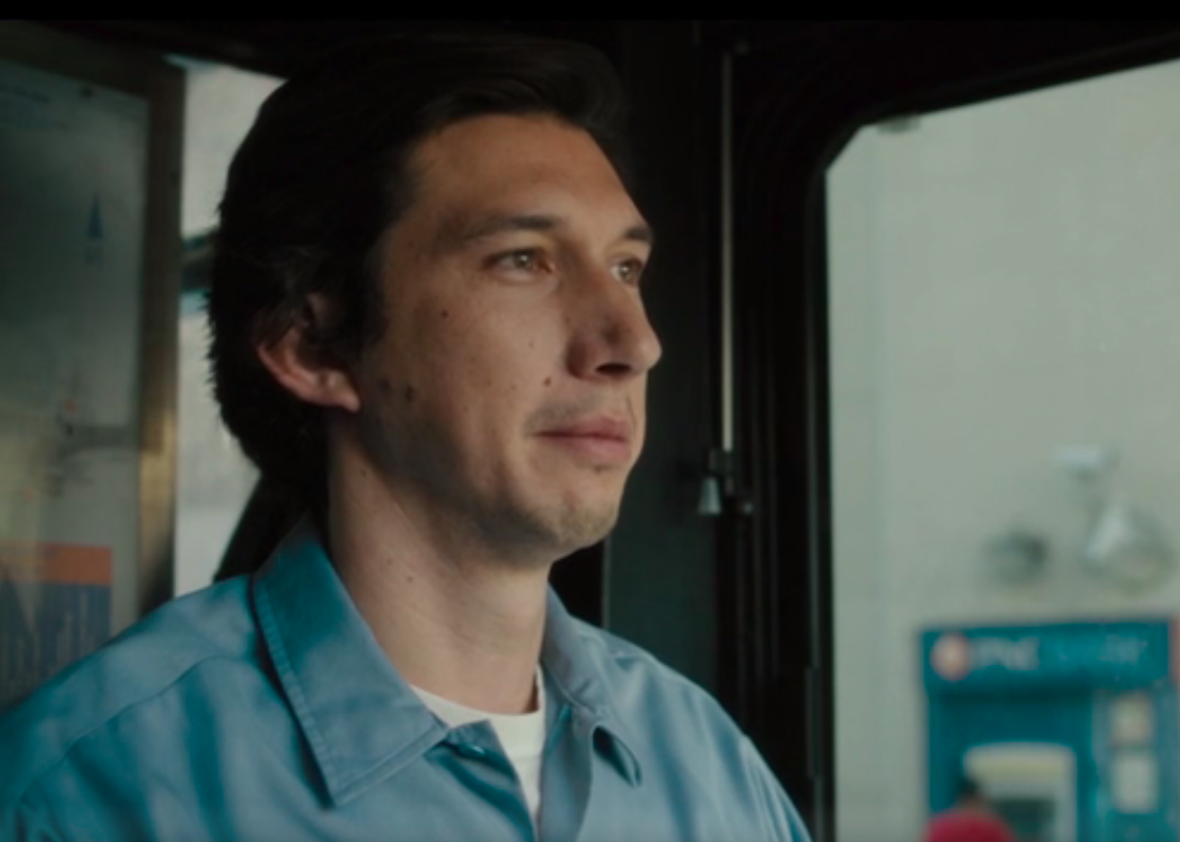 Paterson (Adam Driver) is a bus driver in a city that shares his name, Paterson, New Jersey, in Jim Jarmusch's aptly titled upcoming film Paterson. The trailer for the movie, available exclusively via Yahoo Movies, feels right at home with the unassuming, restrained style of filmmaking seen in Jarmusch movies like Broken Flowers, as we see Paterson go about his daily routine, observing passengers and scribbling philosophical poetry in his notebook.
The film co-stars Iranian actress Golshifteh Farahani as Paterson's wife, Laura, and Nellie, an English bulldog, as Paterson's English bulldog, Marvin. At the Cannes Film Festival, the film received rave reviews and was selected to compete for the Palm d'Or—Nellie, who died earlier this year, was even awarded the prestigious Palm Dog for outstanding canine performance.