Larry Wilmore's Take on Alton Sterling Is Far From Revolutionary but Absolutely Necessary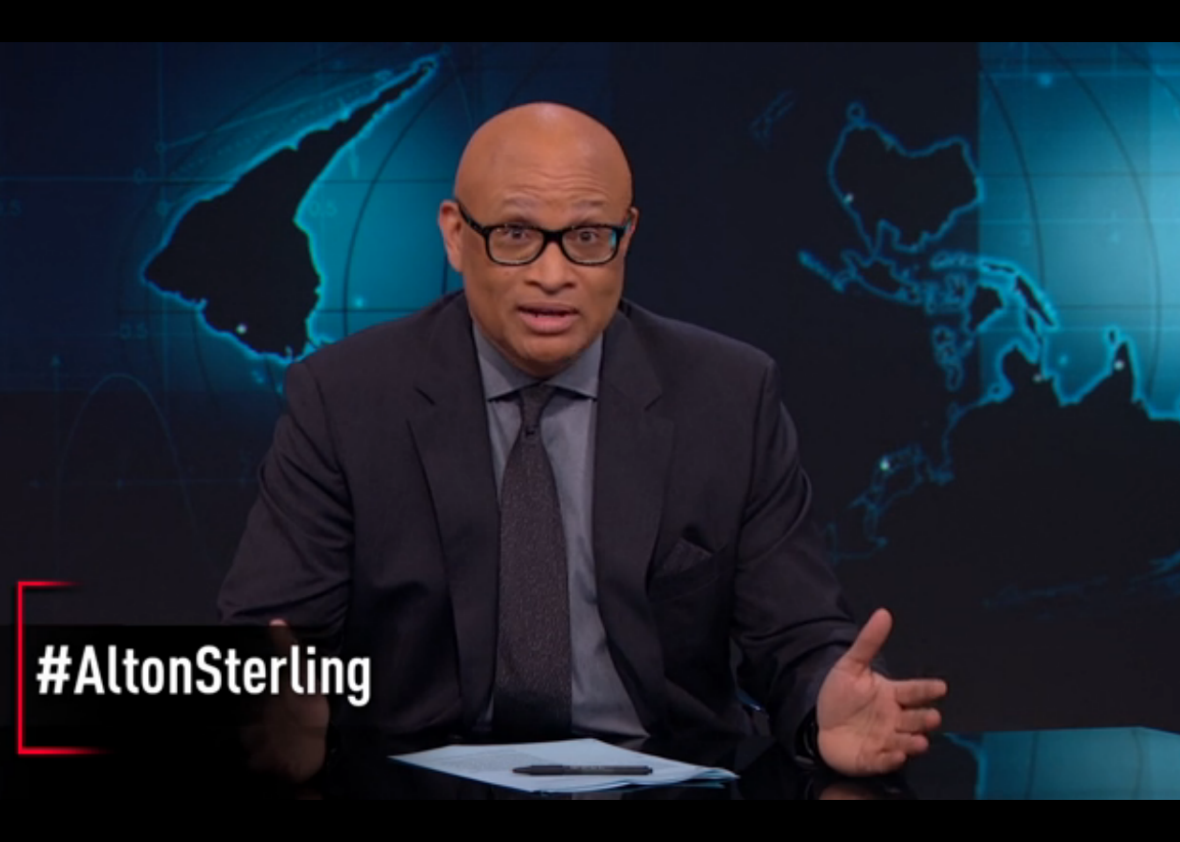 There was nothing particularly revolutionary about Larry Wilmore's remarks about the death of Alton Sterling on Wednesday evening. He outlined the immediate aftermath through news clips, somehow managing to weave in a joke about Sisqo and at the same time make the valid point that Martha Stewart, like Sterling, also has a criminal record (but yet she hasn't been publicly executed). A torrent of cable news talking heads spouting "All Lives Matter" rained down later in the segment, and Wilmore took aim at them, too.
But then, there's nothing particularly revolutionary about a black person dying at the hands of the police and instantly becoming a hashtag—famous in death as he or she was not in life. So even if the Nightly Show segment felt almost routine, like déjà vu, it's not really the fault of Wilmore and his writers. As Wilmore himself said at the top of his monologue, "We've covered this type of thing in the past, and to be frank with you, we're just tired of this shit happening." This same weariness seems to have taken hold of so many people who agonize over police brutality and racism every day—a feeling of helplessness, that there is nothing new to be said.