The Strokes Return With a Diverse Four-Song EP, Future Present Past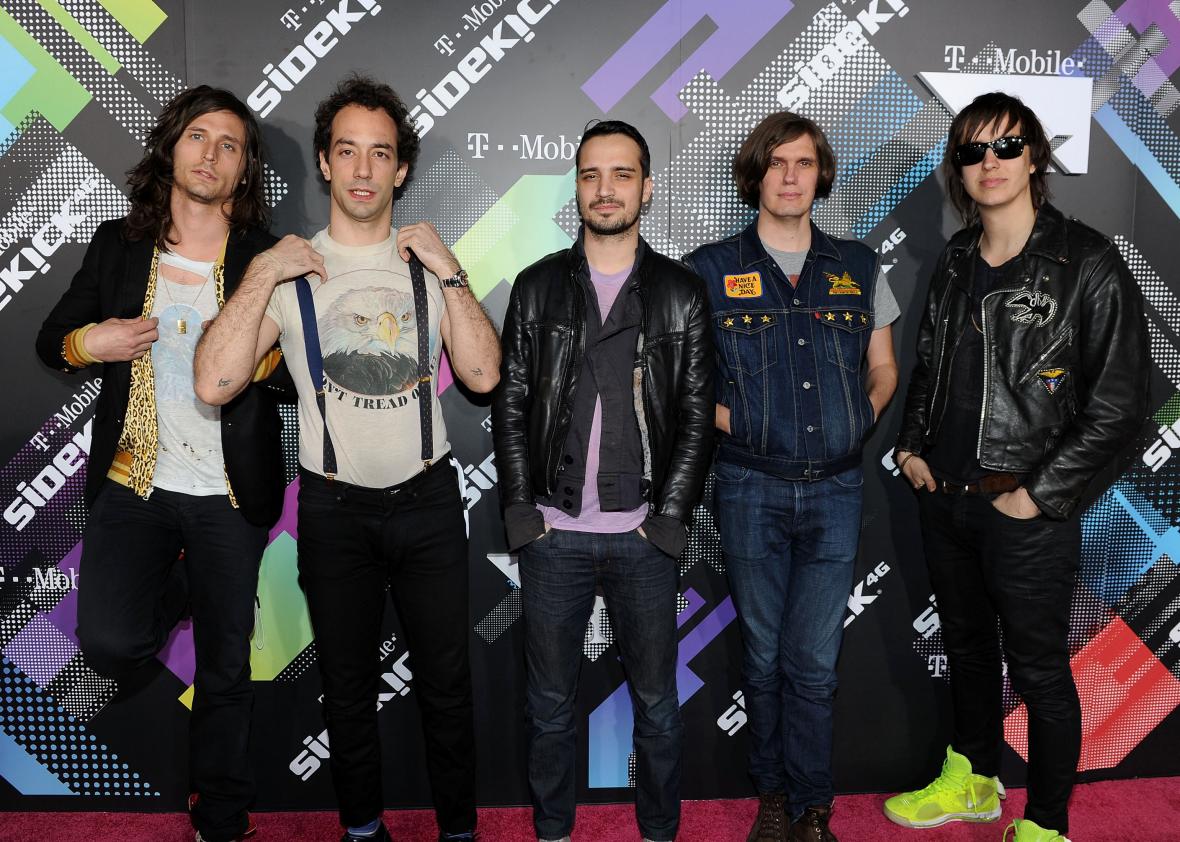 For a brief period in the early aughts, the Strokes were indie-rock darlings. Their 2001 debut releases, EP The Modern Age and quick-following LP Is This It, set the template for their success: crisp rhythms, hooky guitars, and vocals imbued with the sort of alternating urgency and restlessness that define young adulthood. Sophomore album Room on Fire added polished production to the band's many earworms and was another well-received effort. From there, things went a bit askew: 2006's First Impressions of Earth featured an expanded sonic palette and a handful of great songs, but its knotty, fussed-over arrangements started fans and critics peeling away; when 2011's Angles and 2013's Comedown Machine, despite their charms, continued that trajectory, some wondered whether the Strokes were done.
Well, don't count them out just yet. The band just released Future Present Past, a four-track EP—three new songs and one alternative mix—that offers an encouraging sign of things to come. Post-punk-tinged opener "Drag Queen" rides austere snares, ominous strings, and a bass line reminiscent of New Order or the Cure; Julian Casablancas' trademark compressed vocals and an appropriately discordant lead guitar line eventually come in to flesh things out. On the other end of the spectrum, "Threat of Joy" lightens things up with a spry beat, a playful spoken-word intro ("Okay, I see how it is now/ You don't have time to play with me anymore"), and some summery rhythm guitars. Perhaps the best of the bunch, though, is "OBLIVIUS" (odd stylization in the original). Its skittering percussion, falsetto-filled bridge, and triumphantly booming chorus are all highlights, and the EP's space-y, synth-y alternative version, "OBLIVIUS – Moretti Remix," shows the song to be as flexible as it is hummable. As Casablancas closes things by repeating the line, "What are you standing on?," you can't help but wonder what other songs he and the rest of the band have up their sleeves.