Kanye Broke All the Rules on Ellen: "I'm Sorry, Daytime Television. I'm Sorry for the Realness."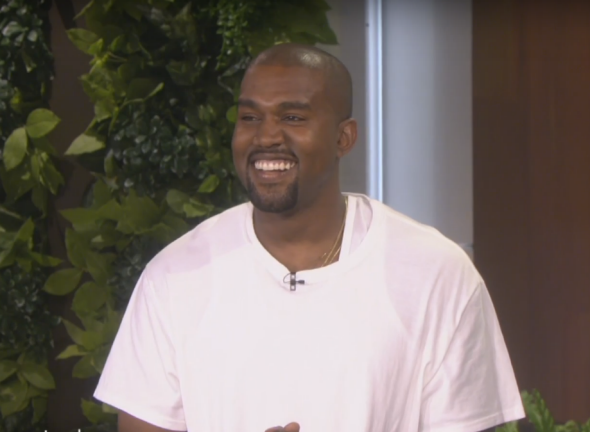 Kanye West has long been the most reliable guest on television for one reason: The only thing you can rely on him for is breaking all the rules. Where others stick to pre-approved bits and anecdotes, the only script West sticks to is whatever's on his mind, and the only thing you can predict is that the results will be captivating.
But there's something particularly delightful about watching West do his thing on the brightly lit stages of daytime television. West appeared on Ellen yesterday, and he was no less unfiltered, at one point launching into a six-minute stream-of-consciousness speech that included everything from his thoughts on systemic racism to a brief rendition of Erik B. and Rakim's "I Ain't No Joke" to calls to "Put your hands in the air right now!" to a reference to the Will Smith movie The Pursuit of Happyness. He didn't really express any ideas he hasn't expressed before, but there's something refreshing and almost surreal about seeing a celebrity talk about, for instance, the way that Michael Jackson's videos were resisted by MTV for being too "urban" while sitting in front of a fake-sunny backdrop.
The most entertaining part, however, came later, when Kanye and Ellen played "5 Second Rule," a game in which the only rule is that you try to give three answers in five seconds. West broke that rule, too. Asked to name "three things that are hairy," for example, West answered, "balls, balls, balls."
The best moment came when he was asked to name "three things you do when no one is looking." Without missing a beat, West deadpanned "smile" then ran out the clock.