Adam Levine and Andy Samberg Gave a Remarkably Unhumble Performance of "I'm So Humble" on The Voice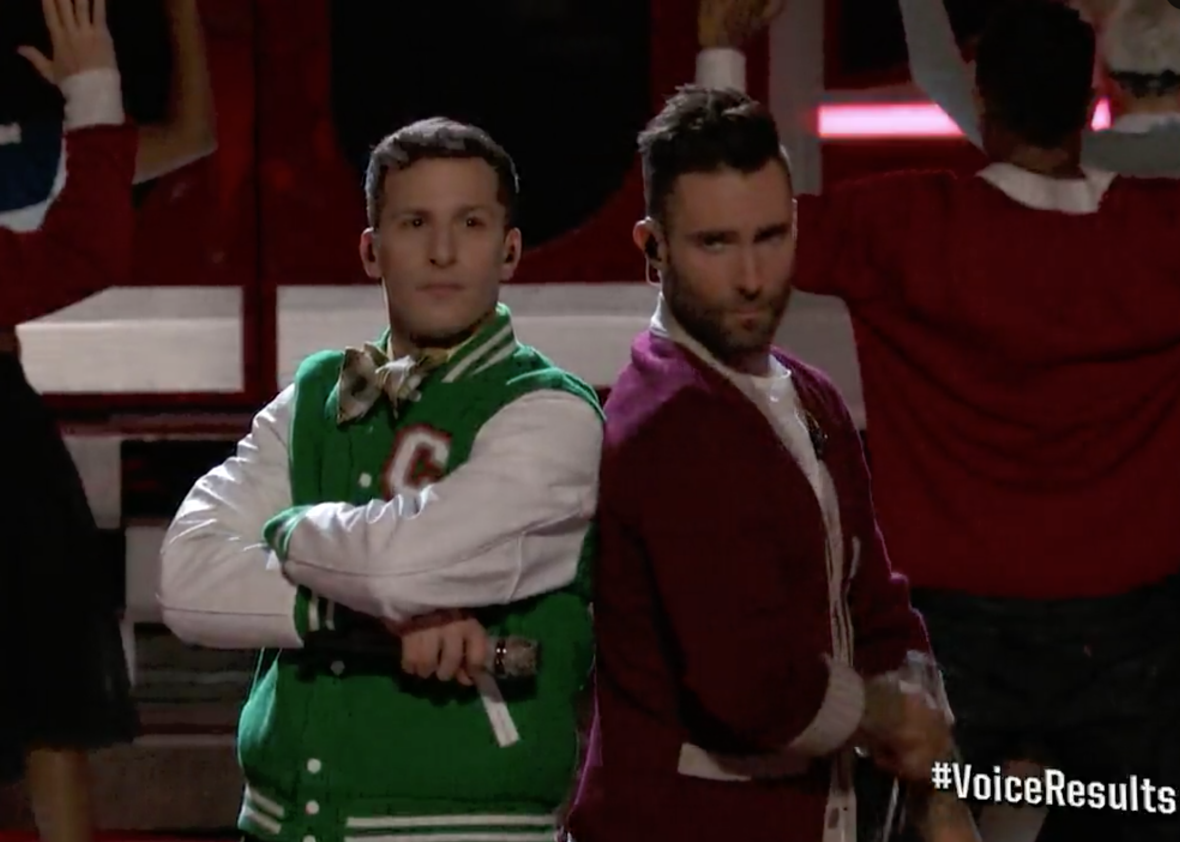 Reality TV singing competition The Voice has booked a lot of big guests over the years, but it topped them all with Tuesday night's performer and guest adviser, Conner4Real. 4Real, or just "Conner," dropped by courtesy of host Adam Levine, and the two kicked things off by performing their catchy collaboration, "I'm So Humble," surrounded by a troupe of dancers and a vintage diner setting.
Conner graciously stuck around to impart his music megastar wisdom to the show's awestruck contestants, and he revealed many interesting nuggets. For one thing, he's currently feeling the new music from Beyoncé (whose Lemonade got him thinking of some ... "idiosyncratic" mashup ideas) and former One Direction-er Zayn (who "sounds kind of like a sexy little baby"). Conner also divulged the secret to ghosting on a public appearance without looking rude: Just have a personal assistant run in and pull you away for pressing business that seems out of your hands.
In reality, of course, Conner4Real is Andy Samberg of Saturday Night Live and the Lonely Island, and his appearance was just a clever bit of meta-promotion: Samberg was promoting his new movie Popstar: Never Stop Stopping, Levine was promoting The Voice, and Conner, apparently, was promoting his album thriller, also (named thusly to differentiate it from Michael Jackson's Thriller, which Conner previously hadn't heard but has since realized "is actually quite good!"). Alas, the appearance came to an unfortunate and abrupt end. Conner's assistant interrupted a contestant's question to pull Conner (and Samberg) away. Pressing business—you know how it is.