Paul McCartney, Bob Dylan, Rolling Stones, and More to Play Mega-Concert in October, aka "Oldchella"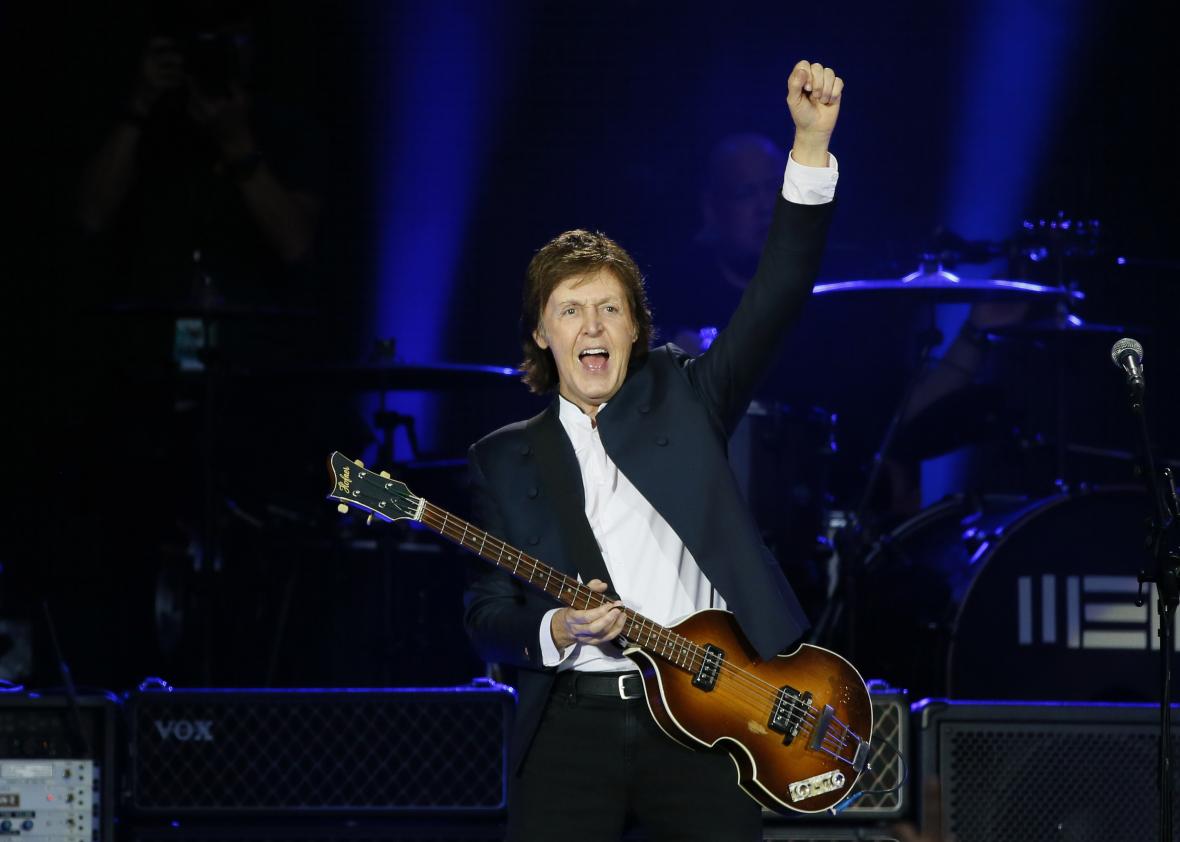 Bob Dylan, the Rolling Stones, Neil Young, Paul McCartney, the Who, and Pink Floyd's Roger Waters will perform on the same billing for the first time ever in October, according to the Los Angees Times. Who is responsible for bringing together six of the biggest classic rock acts of all time? Oddly, Goldenvoice, the organizers behind Coachella, are also responsible for the mega-concert, which will take place in Indio, California, earning it the nickname "Oldchella." The event will be stretched across three days, the Times reports, with Bob Dylan and the Rolling Stones opening the festival on Oct. 7, followed by Young and McCartney the following night, and then concluding with the Who and Waters on Oct. 9.
Five of the six acts have teased the festival on Facebook over the past few days (the exception being Young) with similarly mysterious videos that give no more detail than a single word: October. They're all intriguingly minimal, particularly McCartney's, but it is the Who's song choice for their teaser that is perhaps the most suited to the occasion.