How Noah Emmerich Got a David Bowie Song Onto The Americans Two Days Before He Died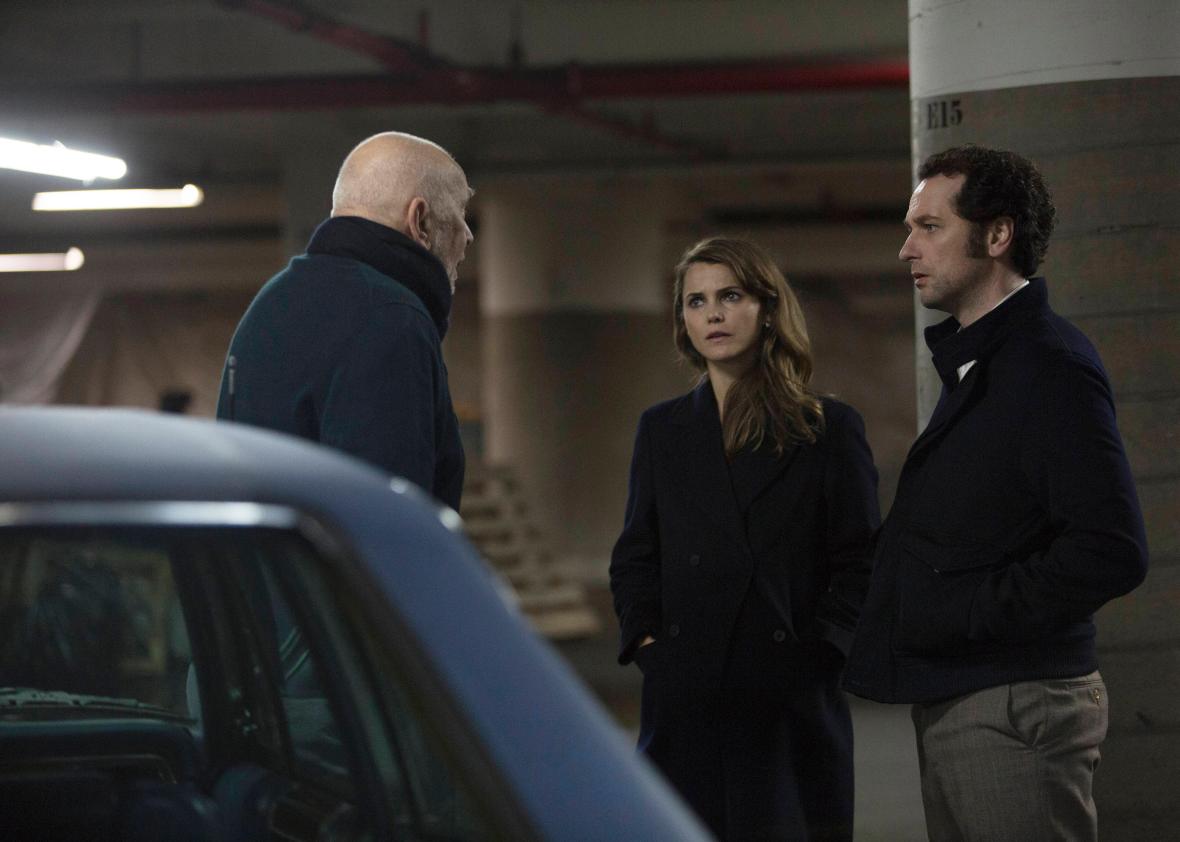 Each week on Slate's TV Club Insider podcast, June Thomas sits down with the creators, cast, and crew of The Americans as they reveal behind-the-scenes details about the making of the FX drama's fourth season.
In this installment about Episode 5, "Clark's Place," Noah Emmerich (who plays FBI agent Stan Beeman and directed this week's episode) joins June and showrunners Joel Fields and Joe Weisberg to talk about the awkwardness of directing a steamy sex scene between co-stars (and real-life couple) Matthew Rhys and Keri Russell. Plus, the story of how he got a David Bowie song onto the show two days before Bowie passed away.
Note: This podcast contains spoilers and is meant to be enjoyed after you watch the episode.
Podcast produced by Henry Molofsky.