Weezer's Raucous New Song, "LA Girlz," Is a Welcome Return to Form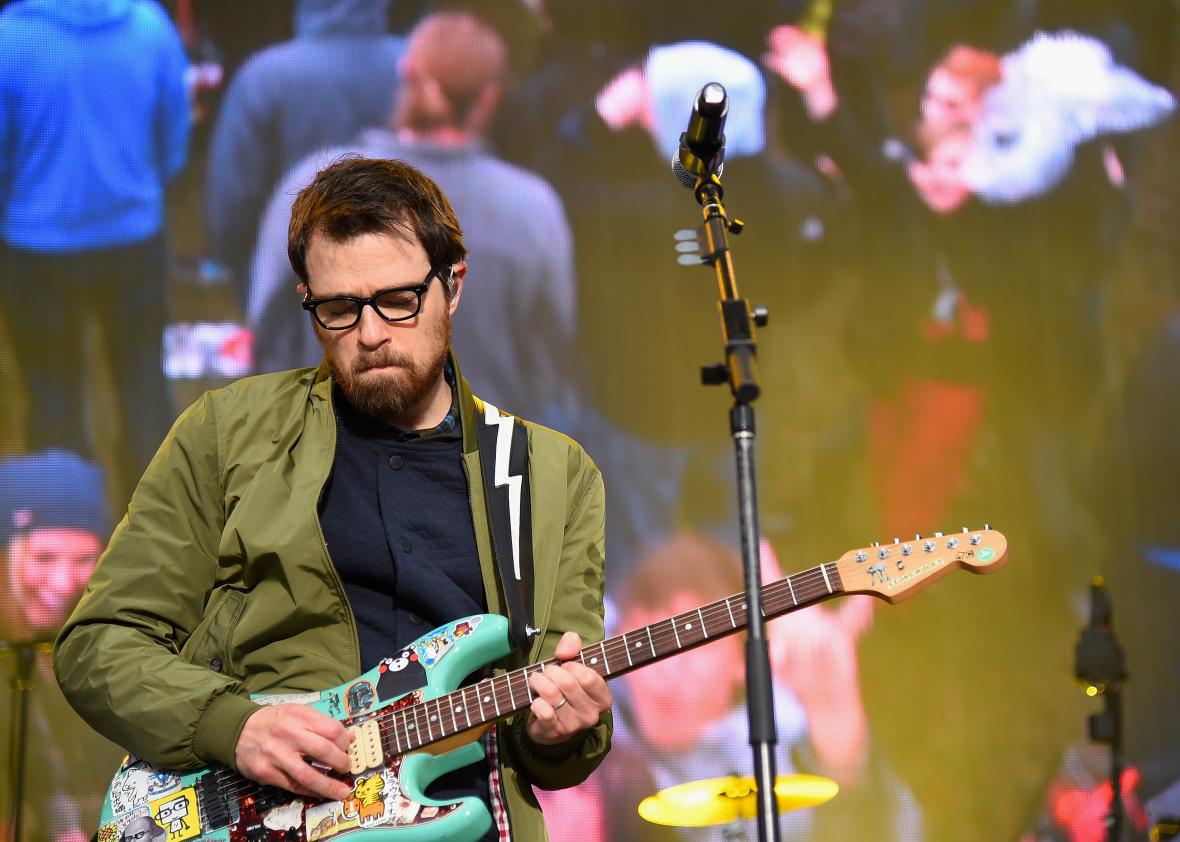 Weezer premiered a new song on Wednesday in a surprise exclusive, courtesy of Zane Lowe and Apple's Beats 1 radio station. Titled "LA Girlz," the track is the fourth to be unveiled in recent months from the band's upcoming 10th studio album, Weezer (White Album), due for release on April 1, 2016. But while the trio of "Thank God for Girls," "Do You Wanna Get High," and "King of the World" didn't stray too far from the kitschy novelty songs and the grasping-for-relevance vibe that has marred much of the band's output in the past decade, "LA Girlz" harkens back to the days when Weezer was undeniably great. Goofy title notwithstanding, it wouldn't be entirely out of place alongside the gems from the band's first two albums, Weezer (Blue Album) and Pinkerton.
Things start out in familiar Weezer fashion—an opening crescendo of feedback sets the scene before being overtaken by the chugging guitars and crashing drums that push the song forward. Meanwhile, frontman Rivers Cuomo's earnestly strained vocals lend the song a sense of urgency. (Of course, not everything works, namely Cuomo's uninspired and occassionally icky lyrics, including "I love your long hair/ But you just don't care" and "Please act your age/ Sweeten up your lemonade.")
Reminders of the band's early classics pop up throughout: The way, at a few points, a squealing lead guitar punctuates a brief staccato bash from the rhythm section is straight out of the "Say It Ain't So" playbook. And the coda here—in which things briefly quiet down, only to patiently build back up to a joyous full-band cacophony complete with dueling guitar solos—is basically "Only In Dreams," redux. But that's fine—what the track lacks in originality it more than makes up for in musical taste and judgment. After all, if you're gonna repeat yourself, you may as well repeat your best self.