Watch The 1975's Spaced-Out, Jazzy Cover of Justin Bieber's "Sorry"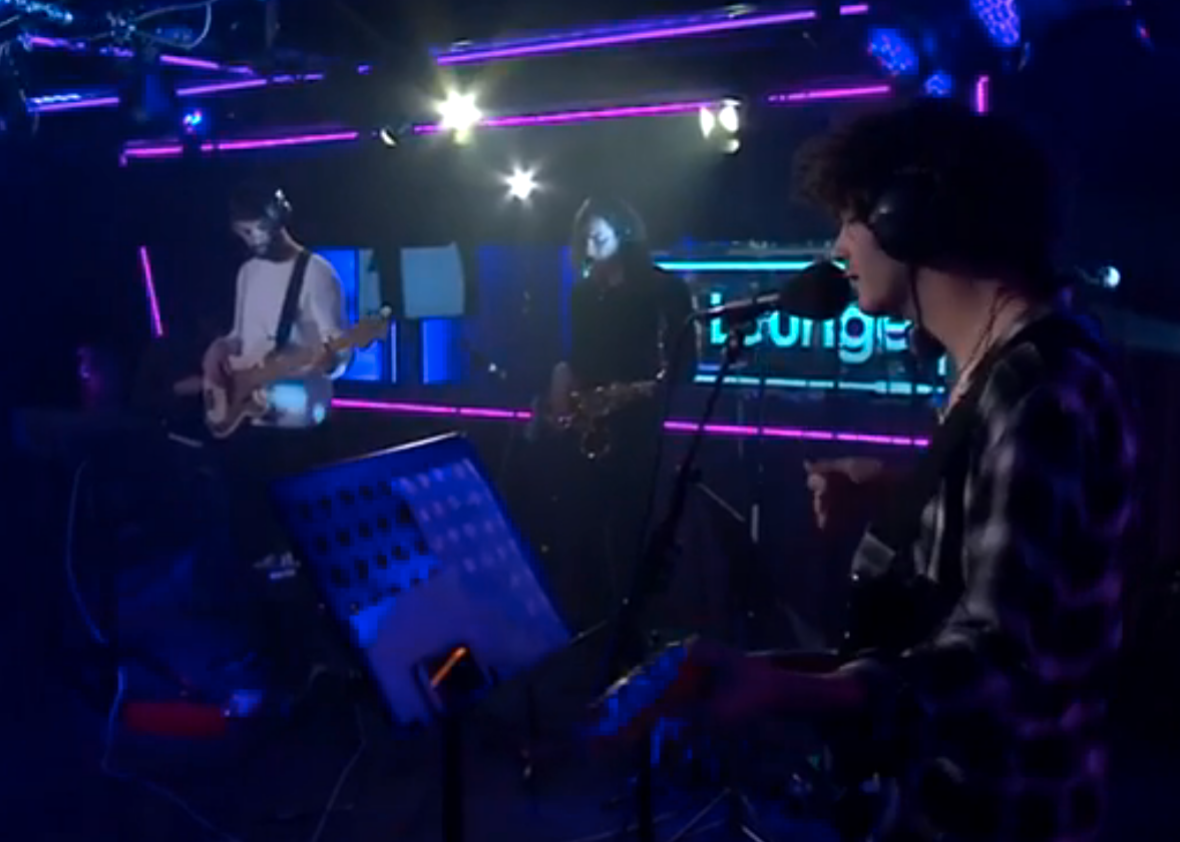 Justin Bieber's "Sorry" just got its latest cover from across the pond—this time, from the British alternative rock band The 1975. If you haven't heard of The 1975 before, there's a good chance you will soon, as their sophomore album is due to drop on Feb. 26.
The band's self-titled debut album, a highly addictive hit, doesn't fit comfortably into any one genre's box—and neither does this cover, which fuses halting vocals with smooth jazz-inspired instrumentals, all offset by spacey electronic additions. The cover's strange, hypnotic success won't surprise any 1975 stans, however—it's not their first foray into the pop cover game.