Watch Johnny Depp Play Donald Trump in Funny or Die's Surprisingly Sharp Spoof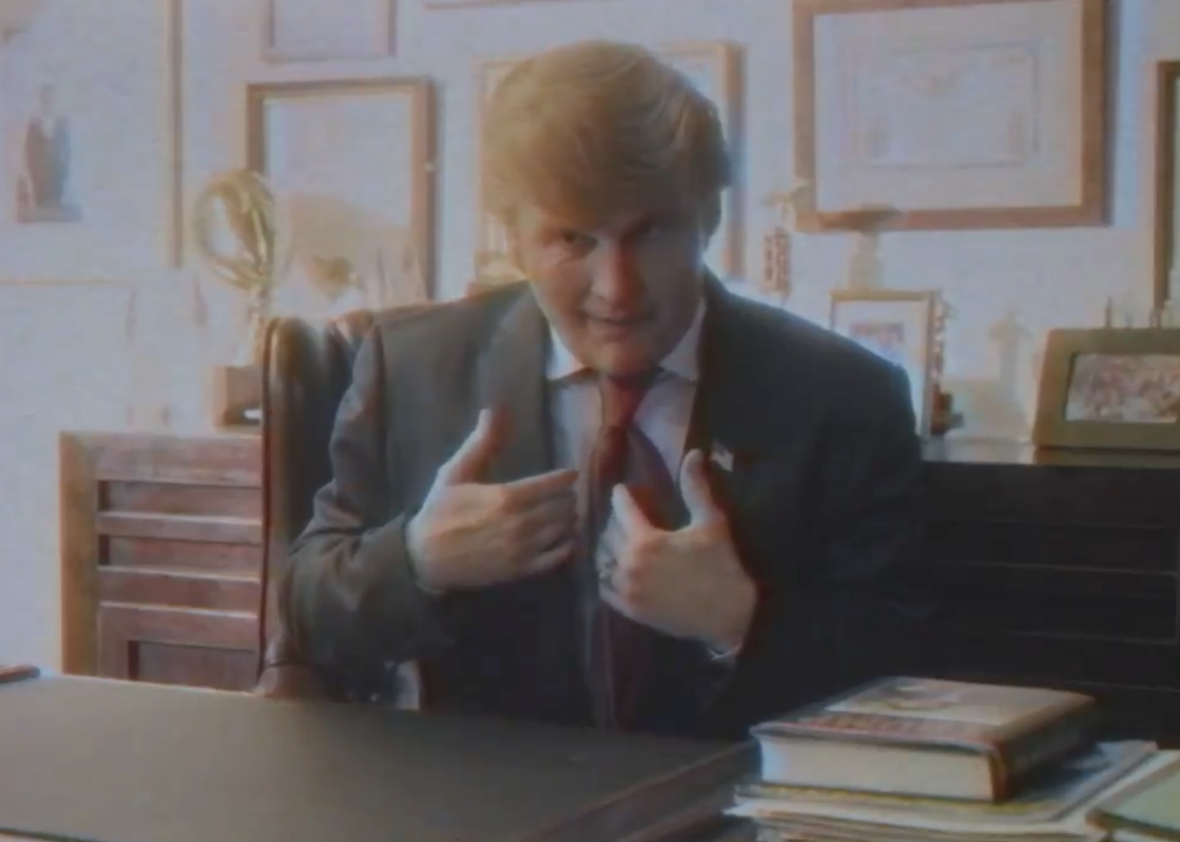 Johnny Depp has played many a goon and buffoon from behind a mask of makeup, but his latest role along those lines may be his best (and hugest) yet: Donald J. Trump. In a new, 50-minute video from Funny or Die, filmed secretly in December, Depp plays Trump circa 1988 in a would-be TV movie adaptation of the mogul's 1987 bestselling memoir, Trump: The Art of the Deal.* The spoof's central conceit is that Trump wrote and directed the lost film himself; naturally, the final product is filled with ridiculous, self-serving braggadocio.
Depp embodies Trump amazingly throughout, with a pitch-perfect accent, impressive prosthetics, and a wig that nicely captures Trump's late-'80s helmet hair (i.e., before it devolved into a twisted bed of follicular confusion worthy of an Escher print). His dialogue melds racism, sexism, and various other –isms with aplomb, and includes many lines written with Trump's recent real-life quotes in mind: "I want my daughter to grow up to be someone that I would totally have sex with"; "Mr. Gorbachev, tear down this wall—I can build you a much nicer one"; and, in response to a child's mention of his father's heroic death in the Vietnam War, "I would say it's a little bit more heroic … not to get killed." The famous faces—Patton Oswalt, Henry Winkler, Alfred Molina, Jack McBrayer, Jacob Tremblay, and more—who appear throughout as bit players in Trump's life help to move the story along, and manage to contribute some chuckle-worthy moments of their own. And though not every joke and gag works, that's almost beside the point: This particular spoof's best feature is its surprisingly substantive, incisive criticism.
Correction, Feb. 10, 2016: Due to an editing error, this post initially misstated that Funny or Die's video is 48 minutes long.