In Netflix-iest Move Possible, Netflix Renews Orange Is the New Black for a Whopping Three More Seasons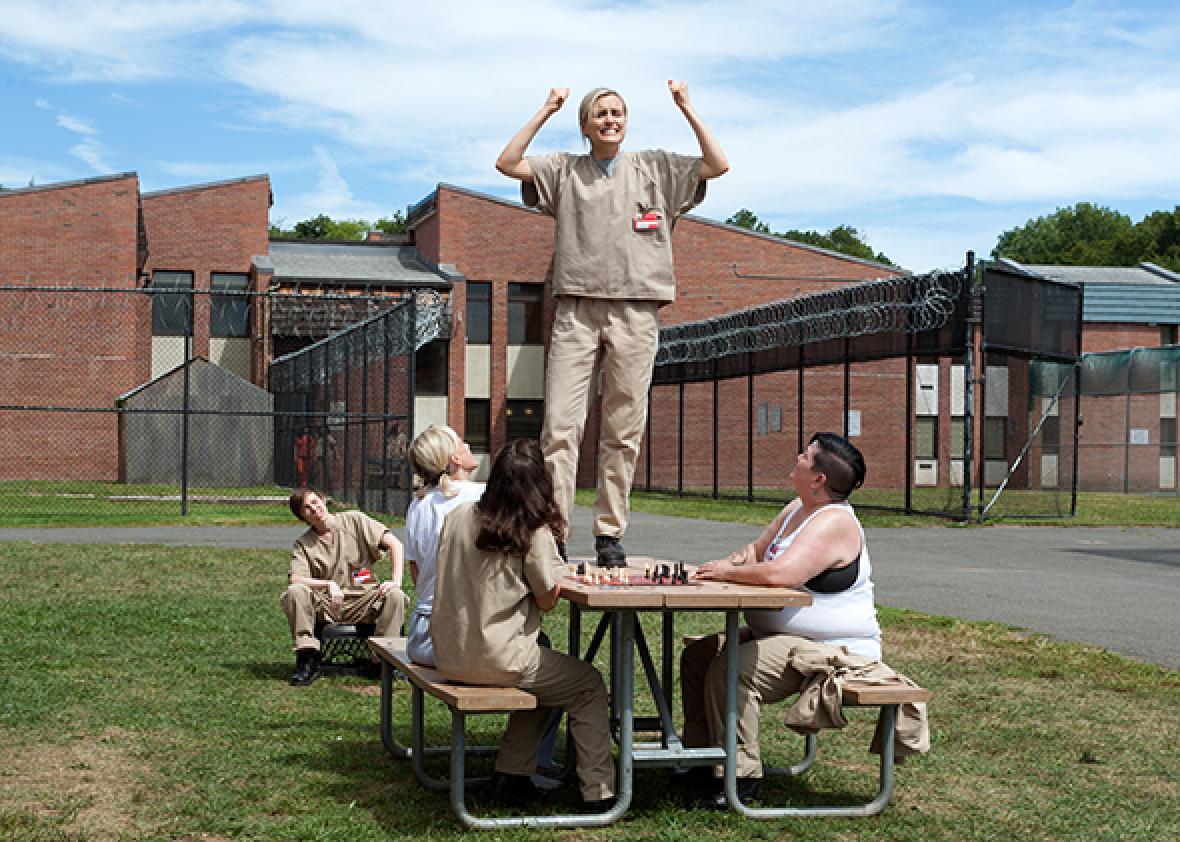 So it shouldn't come as too much of a surprise that Netflix has done something practically unheard of: It's renewed Orange Is the New Black for three more seasons, bringing the hit show's current tally up to seven seasons. It's very rare for a scripted show to receive such a long-term commitment in one fell swoop; Variety has deemed it "the longest commitment for any TV series in recent memory."
For OITNB fans, the renewal probably feels at once exhilarating and daunting—plenty of room to explore some new creative directions, but also plenty of time to go off the rails with such a large episode order. For her part, at least, creator Jenji Kohan, is ready to accept the challenge, per the press release.
Three more years! Not quite a political term, but still plenty of time to do some interesting things. In some cultures, 'May you lead an interesting life,' is a curse, but I don't live in those cultures," said series creator and executive producer Jenji Kohan. "Here's to keeping it interesting. Thanks Netflix! Both thanks and you're welcome Lionsgate! And kudos and gratitude to the stellar cast and crew and writers and producers and editors and musicians and mixers and shleppers... with whom I have the pride and honor of crafting this show. Three more years! Three more years!
Season 4 of OITNB returns in June.