Rihanna and George Clooney Played "Never Have I Ever" and Their Lives Are As Racy As You'd Think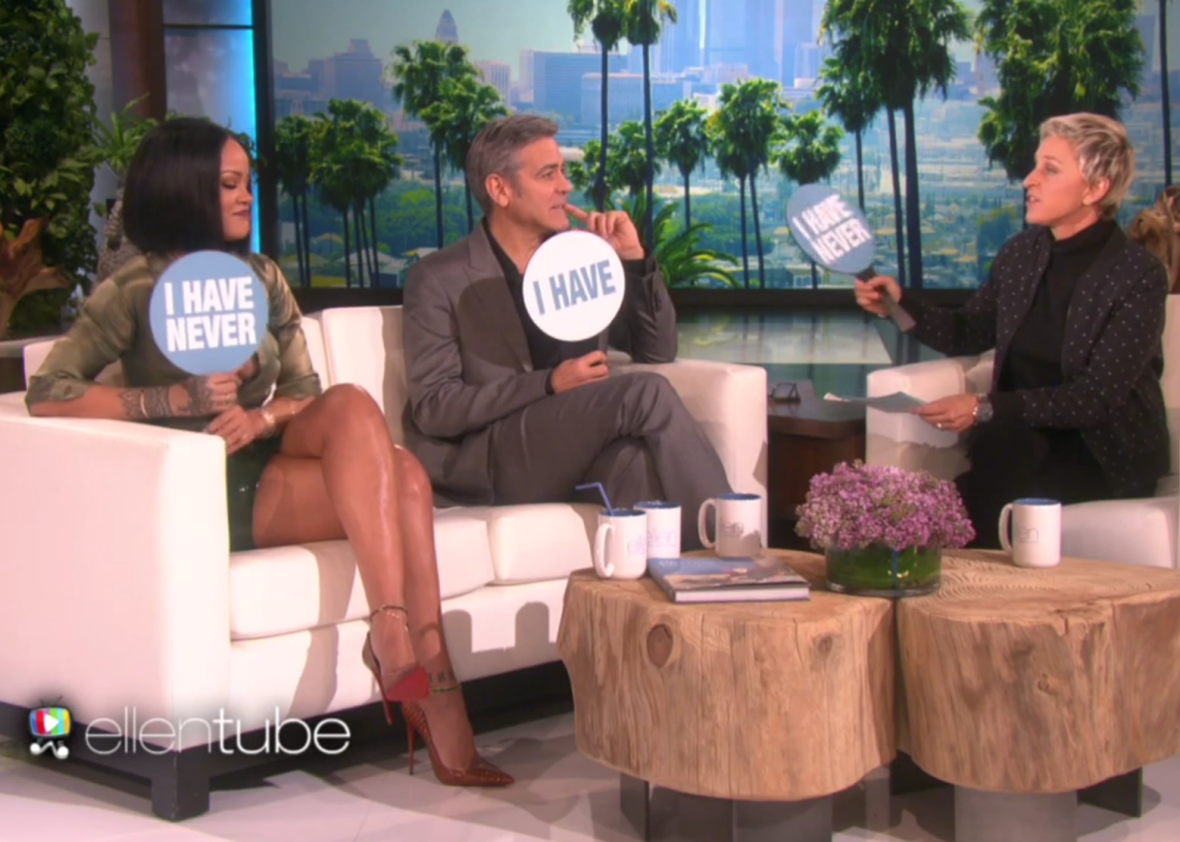 Ellen DeGeneres might have just played her best game of "Never Have I Ever" ever, with a surprisingly well-matched pair: Rihanna and George Clooney. Rihanna is fresh off the release of Anti, and George Clooney stars in the upcoming and much-anticipated Coen Brothers movie, Hail Caesar!
They dish about "hooking up" ("What is 'hooking up,' anyway?"), sexting, and being drunk before noon. Clooney, meanwhile, admits to—but later seems to recant—having forgotten the name of someone he's "hooked up" with. Classic George.