Hear the First Track Released From Loretta Lynn's First Album in More Than a Decade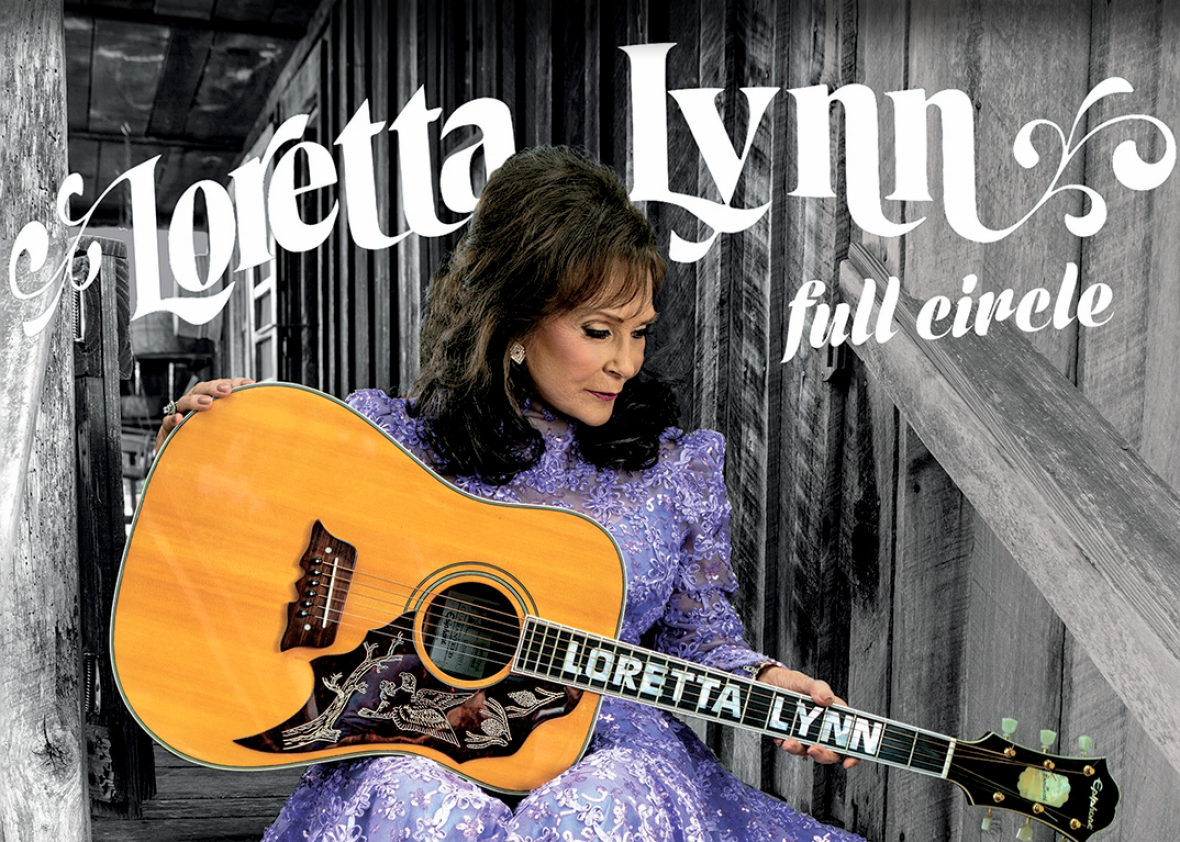 It's been a long time since we heard from iconic country singer-songwriter Loretta Lynn, but a new track, released in advance of her upcoming album Full Circle, quickly proves she's still got it. The famous coal miner's daughter from Butcher Holler released her last album, the Jack White-produced Van Lear Rose, in 2004 to rave reviews. This new song—titled "Who's Gonna Miss Me?"—is full of charming, straightforward sentiment, and puts Lynn's classic Southern lilt to good use.
Full Circle will combine new songs with fresh renditions of some of Lynn's older ones, including a new version of "Whispering Sea." The tracklist for the album, due out March 4, is below.
"Whispering Sea (Introduction)"
"Whispering Sea"
"Secret Love"
"Who's Gonna Miss Me?"
"Black Jack David"
"Everybody Wants to Go to Heaven"
"Always on My Mind"
"Wine into Water"
"In the Pines"
"Band of Gold"
"Fist City"
"I Never Will Marry"
"Everything It Takes" (featuring Elvis Costello)
"Lay Me Down" (featuring Willie Nelson)