All the Doodles on Kanye West's Waves Notepad, Annotated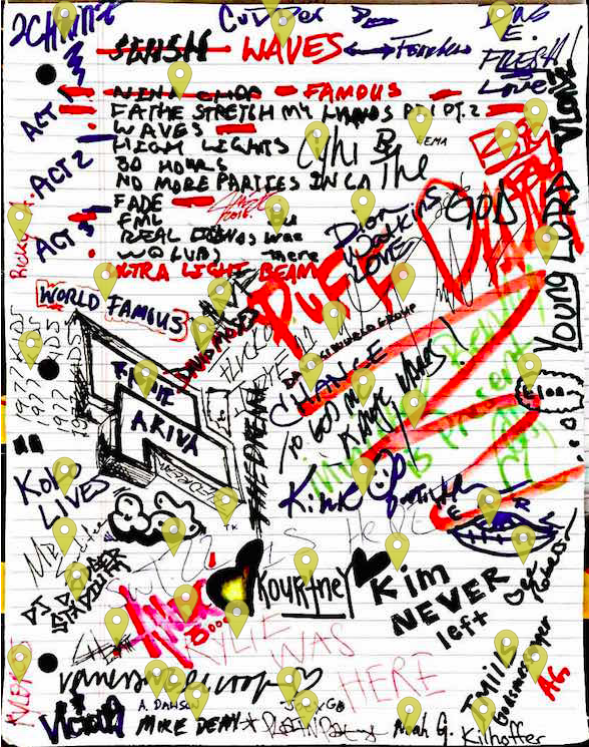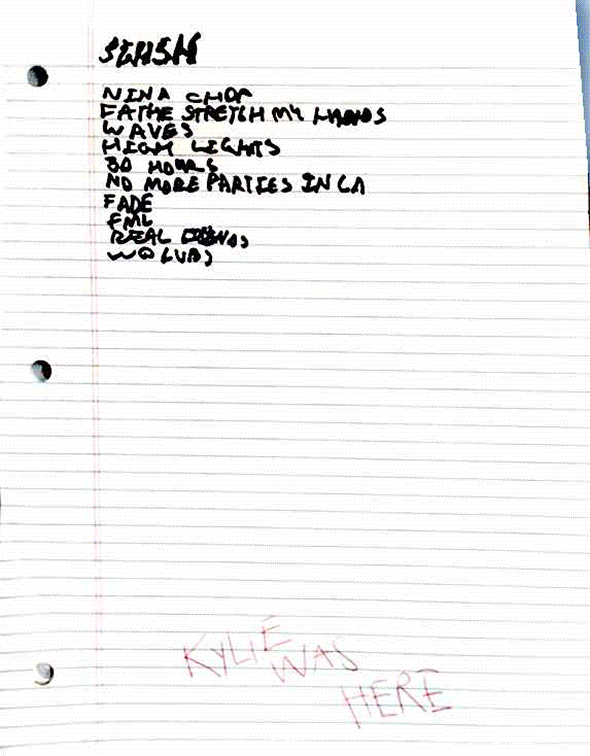 We don't know much about the new album from Kanye West, but what we do know can mostly be summarized by one sheet of notebook paper. For the last three days, West has tweeted photos of the same page from his notepad, once each day. What began as just a tracklist has become a sort of guestbook that reveals everyone still working on the album, with more hip-hop luminaries leaving their mark every single day.

As the more than two dozen doodles have piled up (ASAP Rocky! Chance the Rapper! Doug E. Fresh!), it's gotten a little crowded, and not all of the names are clearly legible. So we annotated all of them.
Update, Feb. 2, 2016: This post, originally published on Jan. 28, has now been updated with the latest signatatures (all annotated) from André 3000, 2 Chainz, Kid Cudi, Kirk Franklin, and more than a dozen others.