Laura Mvula Is Back With the Inspiring Video for "Overcome," a Gorgeous Collaboration With Nile Rodgers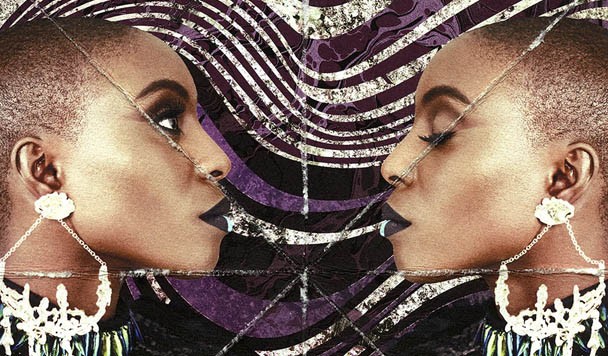 Three years ago, Laura Mvula released one of the best albums of 2013—an inventive collection of songs that took classic elements of jazz and soul and orchestral pop and whipped them together until they emerged as something new. With their dense, swirling harmonies and flourishes of unconventional percussion (Mvula has a composition degree from England's Birmingham Conservatoire), many of the songs sounded like a whirlwind, with Mvula's voice in the quiet eye at the center.
Now she's coming back with her first album of new songs in three years, and a new single, "Overcome." If that title reminds you of a certain Civil Rights anthem, I suspect you're onto something: The video features Mvula as, literally, a caged bird singing (in a statement to the Fader, who premiered the video, she acknowledged the reference to the Maya Angelou poem), with lyrics saying that "Even though we suffer," you should "take your broken wings and fly." (I suspect that last line is a reference to a nearly identical lyric in another Civil Rights anthem, written by Mvula's fellow countryman, Paul McCartney.) But like Kendrick Lamar's "Alright" and so many other successful songs about staring down oppression, "Overcome" is ultimately uplifting, and even joyous: an incantation that repeats positive messages until you can, finally, feel them.
Mvula's last album didn't take off in the U.S. the way it did across the pond, but this time, with the help of fans like megastar Sam Smith, who's been tweeting about the song, and disco legend Nile Rodgers, who contributes his inimitable guitar sound here, all that could change. That's good, because there are a lot of people stateside that could use another anthem like this one.