Someone Slowed Down Alvin and the Chipmunks, and the Result Is Haunting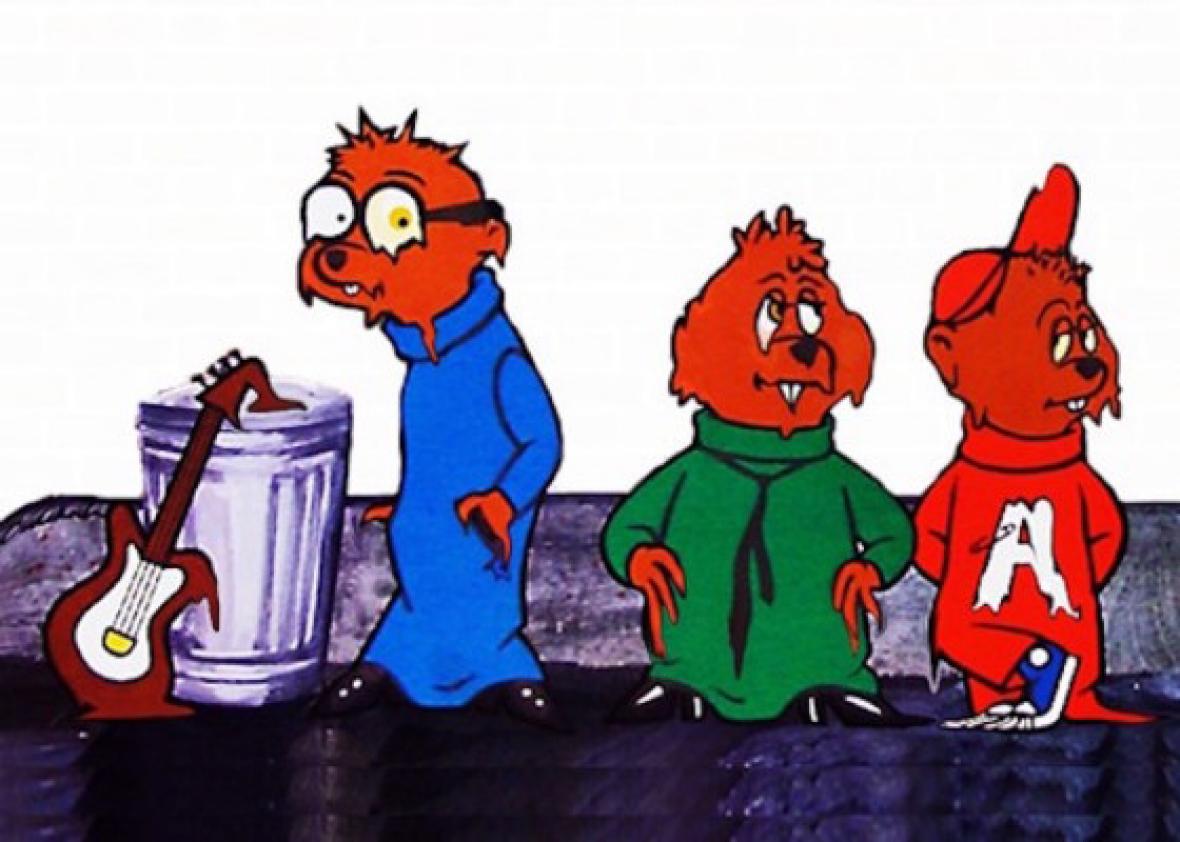 Alvin and the Chipmunks have assaulted our eardrums with squeaky helium voices since 1958, when David Seville (the stage name for Ross Bagdasarian, Sr.) released "Witch Doctor," which featured his normal, human voice interspersed with sped-up vocals singing a ridiculous chorus. Seville formed the fictional Chipmunks musical group shortly thereafter, and their characteristic high-pitched covers made Alvin, Simon, and Theodore household names.
Now Brian Borcherdt (a musician who's performed with many bands, most notably Holy Fuck) has unraveled Seville's work. With the help of a vintage record player that spins tracks at a glacial 16 RPM, Borcherdt slowed down several of the the Chipmunk's most famous covers, including "Call Me," "Walk Like an Egyptian," and "My Sharona." The result is a surprisingly beautiful collection of recordings that's perhaps best classified as "sludge pop"; think the musical version of slowly melting wax figurines.
"Music is such an exploration of time, and it's interesting the way you can manipulate that and change the intention," Borcherdt said of the Chipmunk tracks. "The vocals would have been recorded slow like that. That's how the singer did them in a vocal booth in a studio, never to be heard in that original form." Listen to all all seven slowed-down tracks below.