Today Show Anchors Dressed as Peanuts Characters Will Give You Nightmares Forever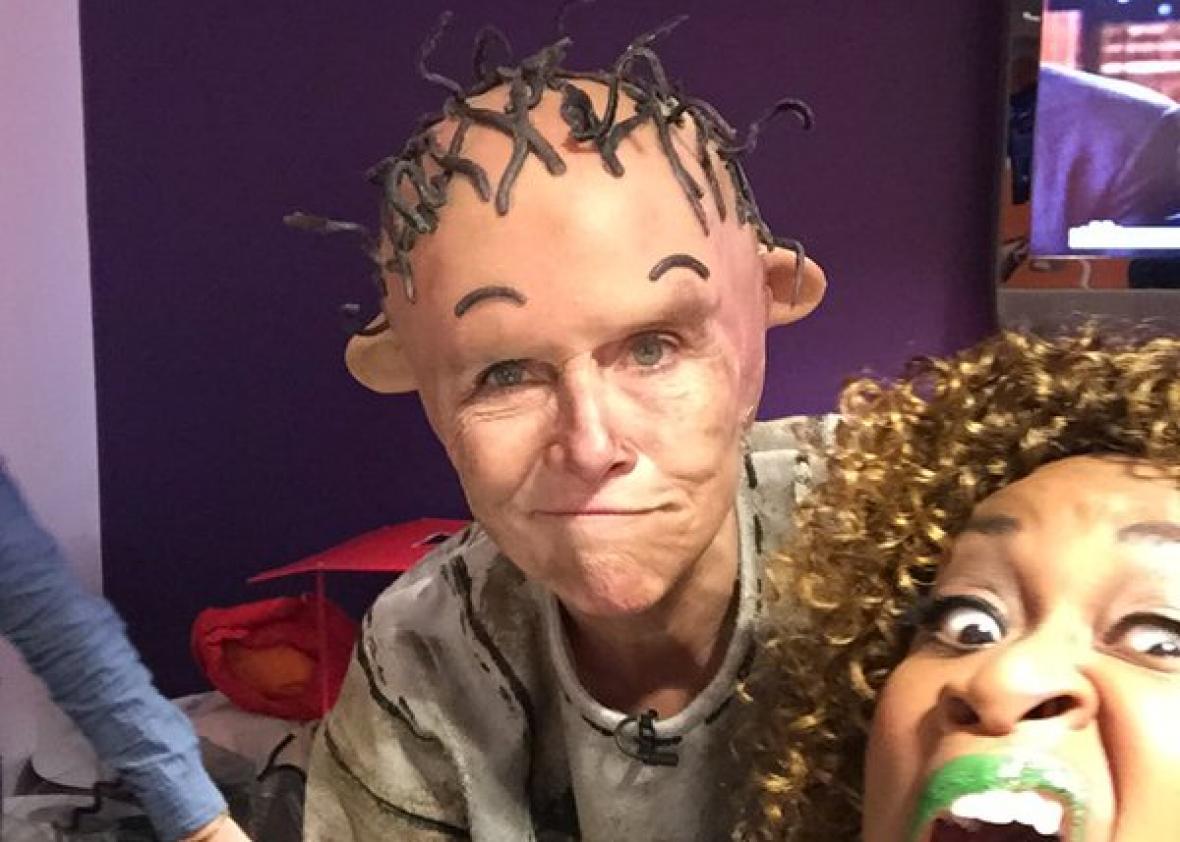 Halloween just isn't Halloween without horror. Monsters like Freddy Krueger, Frankenstein, and Dracula can seem tired year after year, but now the Today Show anchors have given us an even more terrifying type of ghoul. In honor of the holiday, and the upcoming Peanuts movie, Al Roker, Matt Lauer, Savannah Guthrie, Carson Daly, Natalie Morales, Tamron Hall, Willie Geist, Hoda Kotb, and Kathie Lee Gifford dressed up as a terrifying Peanuts gang, complete with plaster ears, giant feet, and Play-Doh hair.
Arguably the creepiest of the lot was Carson Daly as a Linus who suspiciously resembles Gollum.
Tamron Hall's fake Peppermint Patty feet are scarier than any zombie.
The gang even roped Meredith Vieira into playing Pigpen, which she did with gusto and a half-melted face.
Correction, Oct. 30, 2015: This post originally misspelled Play-Doh.