Watch a Newly Restored Version of the Beatles' "A Day in the Life" Video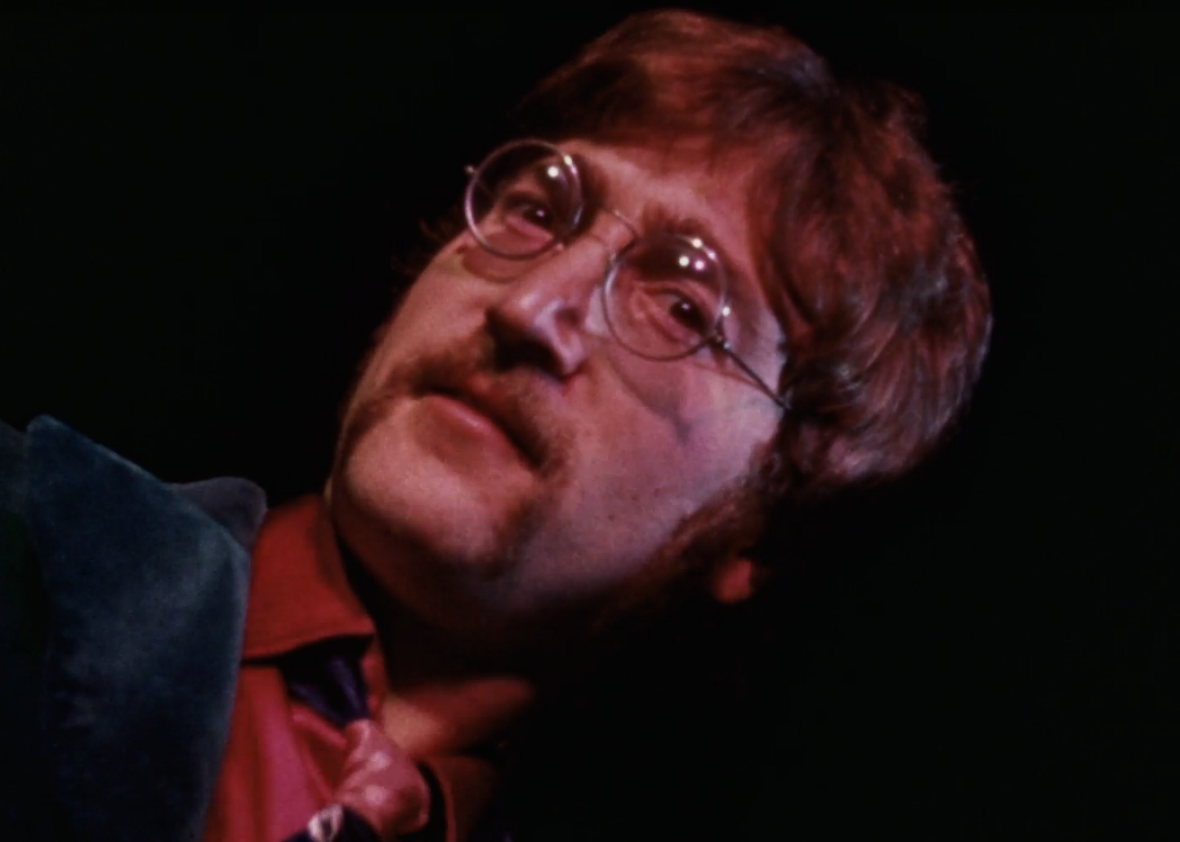 Next week will see the release of a deluxe reissue of the Beatles' No. 1's compilation album, 1 (now called 1+), featuring nearly two dozen restored videos and short films mined from promo clips and performances. One such video is the rarely-seen "A Day in the Life," which recently debuted via Mashable and includes behind the scenes footage of the band during the recording sessions for Sgt. Pepper's Lonely Hearts Club Band.
The imagery is as dizzying and kinetic as the classic Beatles tune itself, cutting between chaotic lights, Big Ben, and an ominous, haunting bird in flight, among other scattered visuals. Juxtaposed with these images, everyone seems to be having a good time: The Beatles are laughing and playing around, while Mick Jagger, Keith Richards, and the Monkees' Michael Nesmith make cameos. Members of the full orchestra that was brought in to record the song wear Clockwork Orange-like prosthetic noses, and there's a tambourine-wielding woman who seems to be channeling Endora from Bewitched. It's all a pretty trippy time capsule, and certainly a must-watch for Beatles' fans.