Pharrell Turned A Tribe Called Quest's "Bonita Applebum" Into Synth Pop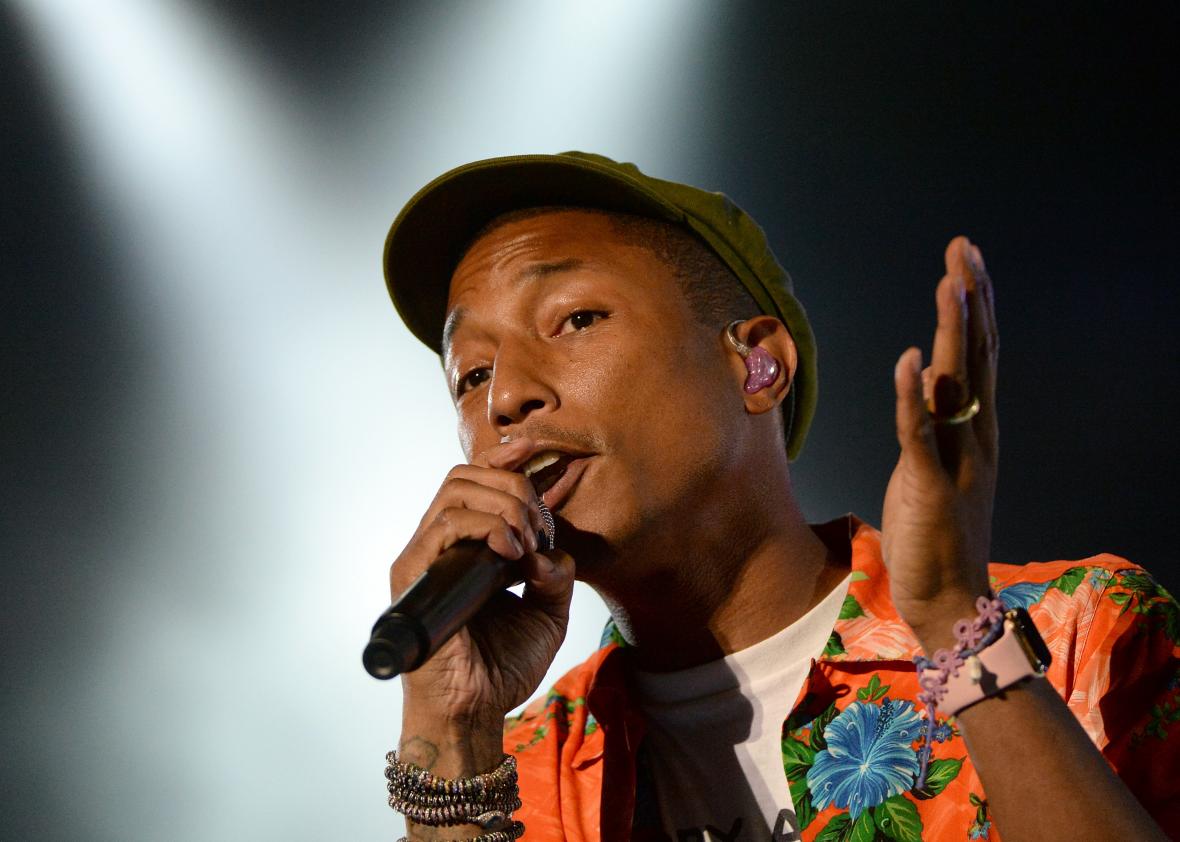 Along with "Can I Kick It?" and "Buggin' Out," "Bonita Applebum" is one of A Tribe Called Quest's most recognizable early hits—it was a standout on People's Instinctive Travels And The Paths of Rhythm, which came out in 1990. That album is about to be reissued, and to mark the occasion Pharrell Williams' "Bonita Applebum" remix premiered yesterday. Williams' track will be available for free download when you pre-order the reissue, and remixes by Cee Lo Green and J. Cole will be included on the album itself (Cee Lo Green remixed "Footprints," and J. Cole reworked "Can I Kick It?").
Williams, who's always cited ATCQ as an influence, adds layers of keyboard to the song's original bare-bones backbeat. He also swaps out Q-Tip's "sex" sample, which includes cheers and tamborines, for more delicate moans interspersed throughout the track, and he trades the original soul-jazz riffs for an repeated echo of "Good God." It's not a bad remix, but it loses some of the simple appeal of the original.