Vine Comedian King Bach Is the Perfect Choice to Star in Key and Peele's New Show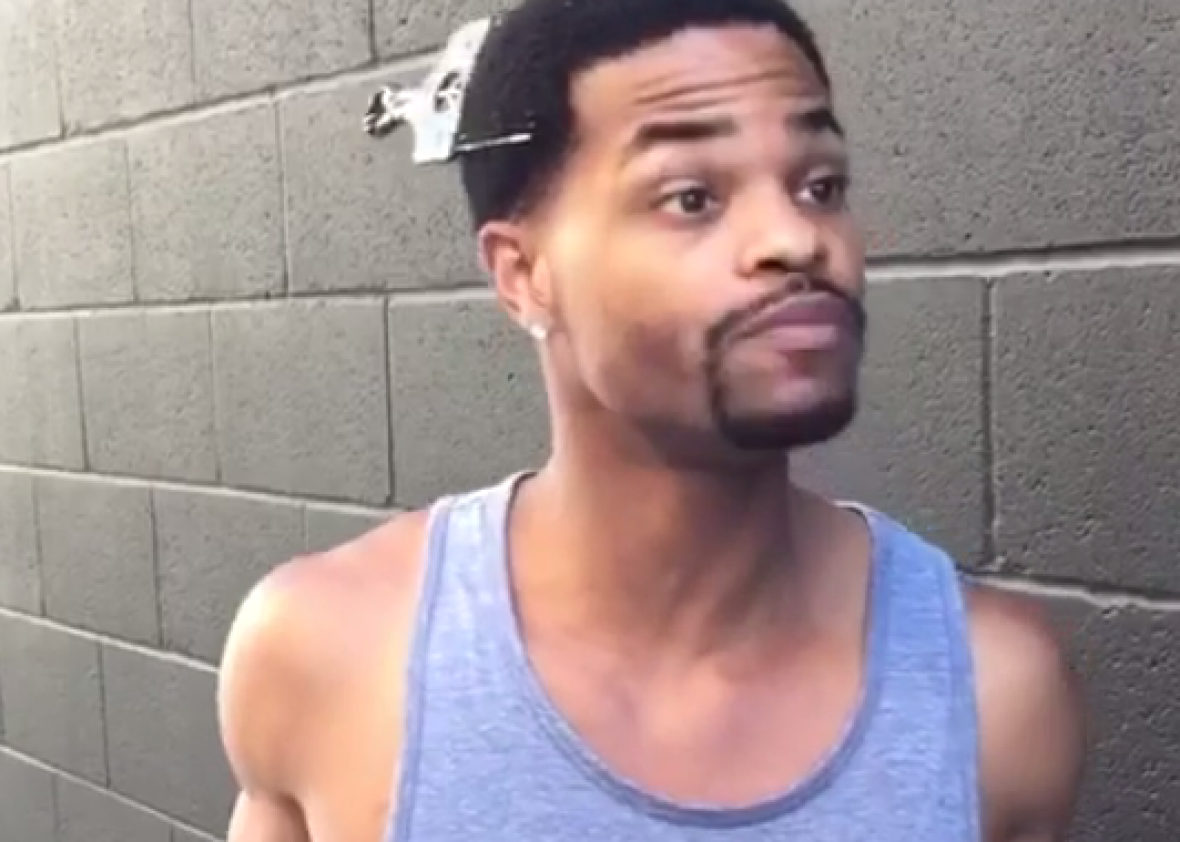 Andrew Bachelor has been the reigning comedy king of Vine for awhile now. Thanks to his outrageous alter ego, King Bach, and his six-second clips of spot-on satire, he's gained 14 million followers and leveraged his popularity into a fledgling acting career. He's appeared on The Mindy Project, Black Jesus, and in We Are Your Friends (also known as the Zac Effron DJ movie), and now he has his biggest role yet: appearing in Keegan-Michael Key and Jordan Peele's first TV project after Key & Peele.
The show will be an undercover cop comedy featuring a more developed version of one of KingBach's Vine characters: A policeman who "grew up on the streets and goes back to his old neighborhood to take down the bad guys who bullied him when they were kids," according to Deadline. It's easy to see why King Bach attracted Key and Peele—his videos are a mix of well-timed music cues and exaggerated versions of relatable situations, like paying the Jimmy John's cashier with pennies or having someone sneeze in your face. The Vine format emphasizes the deftness of his comic timing; he manages to distill elaborate scenarios down to a tight sequence of facial expressions and one-liners that becomes increasingly surreal as it loops.

King Bach, like Key and Peele, is a master of the tossed-off ad lib, a la "Swine flu? I love it":

It is hard to imagine a better punch line for this Vine than "DON'T RUSH ME":

But he also happens to be a deft satirizer of racial stereotypes, presenting them straightforwadly before puncturing them with a final twist of ridiculousness. Take, for instance, this Vine of two white guys dodging King Bach on the sidewalk as 2Pac plays in the background:
His Vines are impressively choreographed bits of physical comedy, too:

"Whoa, that costs extra":