Here's Our First Glimpse of Don Cheadle as Miles Davis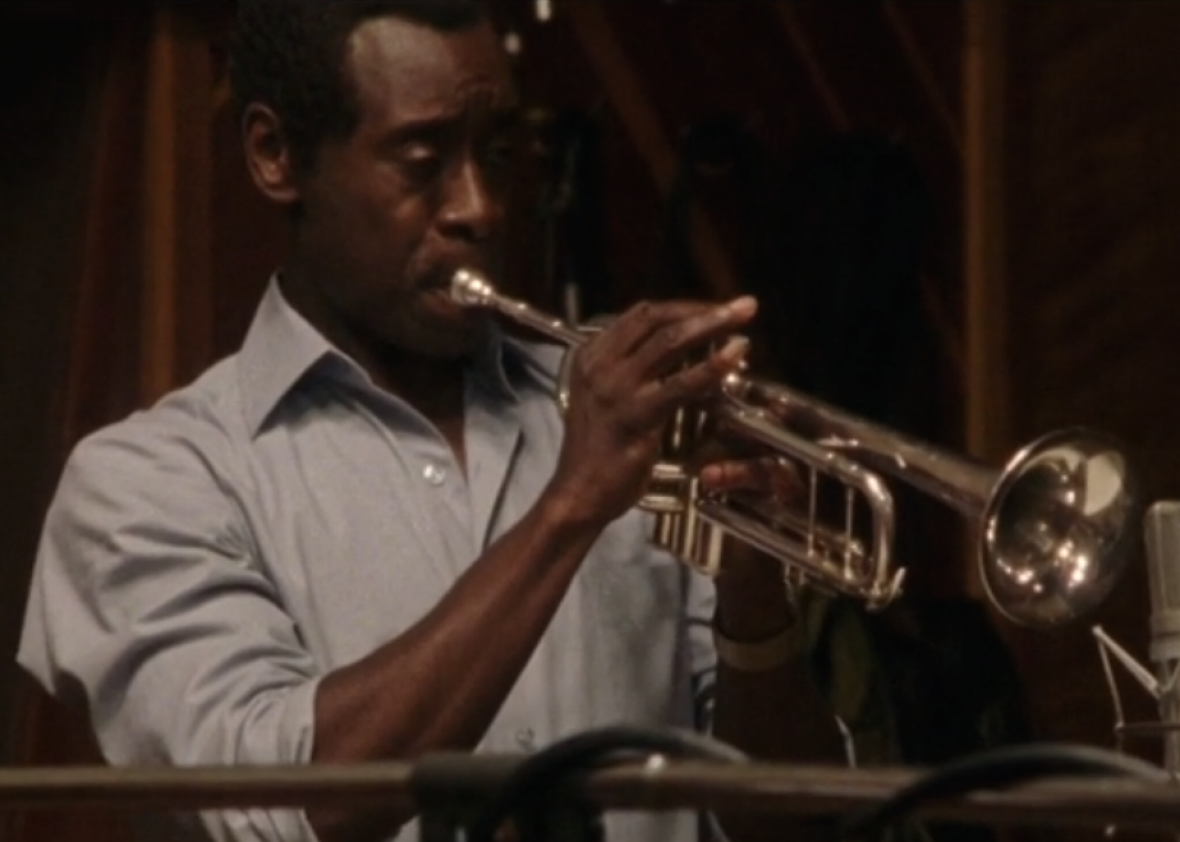 After many years of starts and stops and a successful Indiegogo campaign, Don Cheadle's Miles Davis feature film is finally making its way to theaters, just in time for awards season. And ahead of the world premiere of Miles Ahead, which closes out the New York Film Festival on Sunday, we have our first glimpse of what the actor—in his directorial debut—will look like as the cool jazz icon.
It's just a brief clip, but Cheadle's got Davis' husky speaking voice down pat, and the trumpet lessons he took in preparation for the role seem to have paid off. The conceit of the film is also promising—instead of a consummate biopic, Miles Ahead focuses primarily on Davis' reemergence on the music scene following a five-year period in the late '70s when he virtually withdrew from the public eye. Ewan McGregor co-stars as a Rolling Stone reporter and Emayatzy Corinealdi (Middle of Nowhere) plays Frances Taylor, his first wife.
Sony Pictures Classics has yet to announce a theatrical release date.