The Daily Show Sent Two Correspondents to Some Very Biased Police "Bias Training"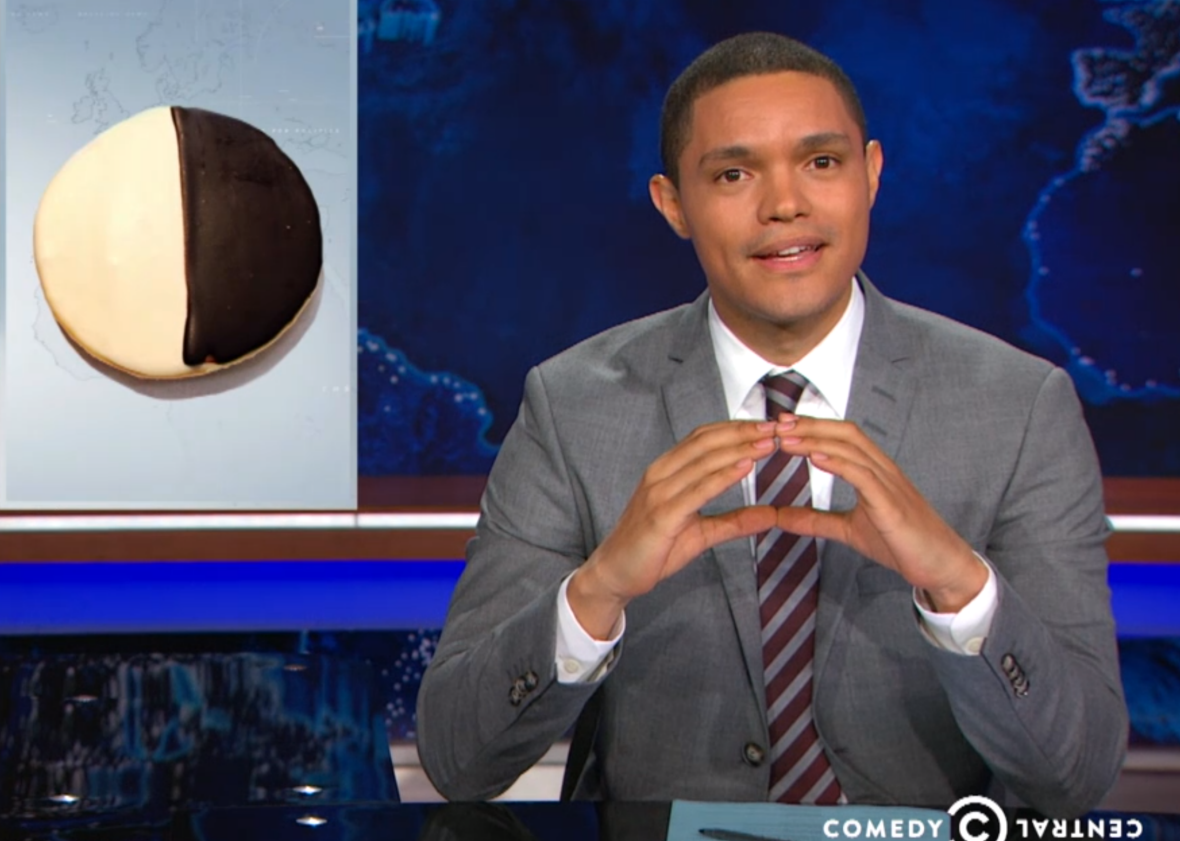 On Wednesday, Trevor Noah's third night on the air, The Daily Show tackled the subject of police violence with a very funny, gutsy sketch on "bias training." "It really does seem like there's no common ground," Noah admitted. "It's almost as if this whole issue is just black and ... Oh." Noah sent correspondents Jordan Klepper and Roy Wood Jr. to get to the bottom of the issue.
As the correspondents interview experts and police officers, the issue proves a bit more complex than they expected—and they even try out some bias training themselves. "Is there f***ing nuance to this?" Klepper realizes with a groan.