Sam Smith's New James Bond Theme Song, "The Writing's on the Wall," Is Not Quite "Skyfall"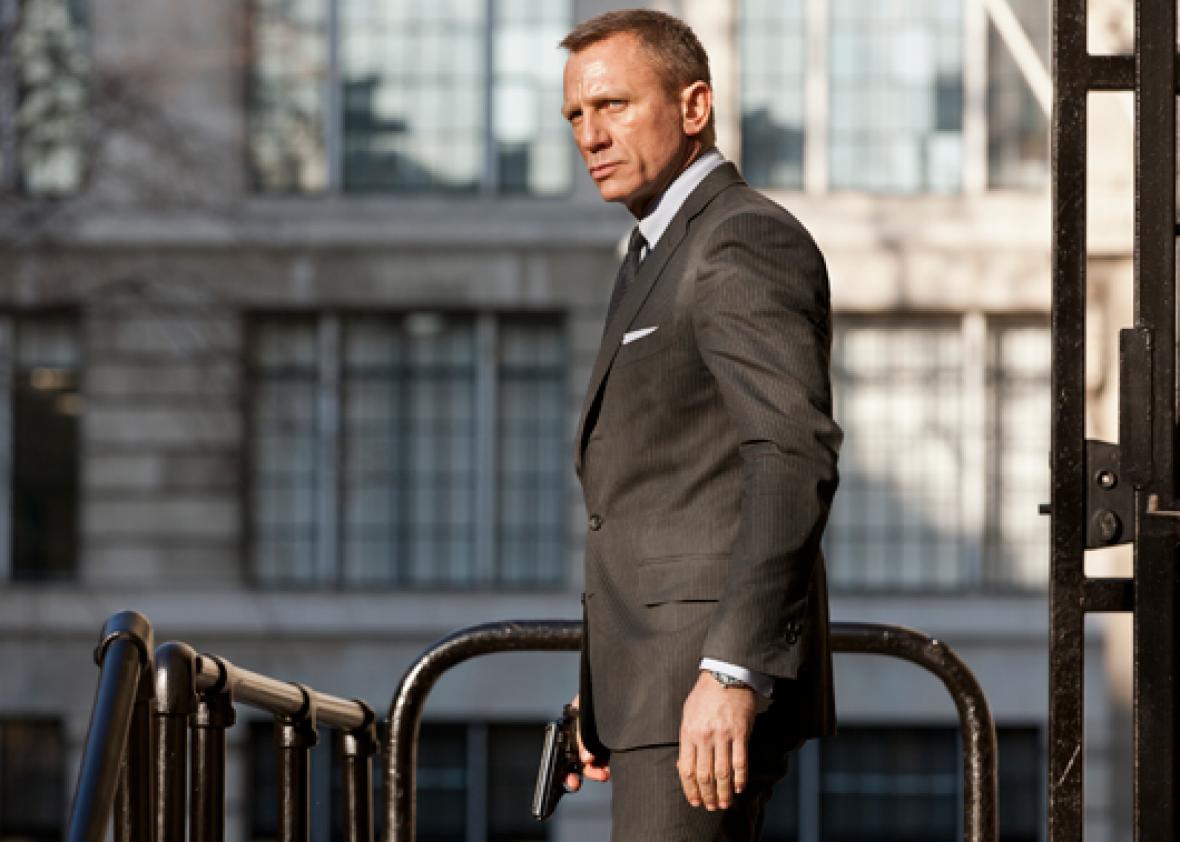 With every new James Bond film comes a companion theme song, and Spectre, the 24th Bond film out this November, is no exception. Singer Sam Smith has been teasing his track, "The Writing's On The Wall," which he wrote with Spectre composer Thomas Newman, for a few weeks, but it arrived in full this morning. Its lyrics combine desire and torment and hint at a haunting secret in Bond's past—the central plot point in Spectre.
The song opens with lush orchestral strings and a stirring piano melody reminiscent of Adele's hit from Skyfall; Smith's light vocals layer well over the stirring accompaniment. It builds and builds until about a minute in and then the violins swell and then...nothing. Smith's chorus, "if I risk it all, could you break my fall?" is forgettable, and the rest of the song continues in the same semi-lackluster vein. It's lovely, but it lacks the rumbling intensity of its predecessor (although needless to say, "Skyfall" is a tough act to follow).