Fetty Wap's "My Way" Video Is One Long Ad for Vaping, Rosé, BMW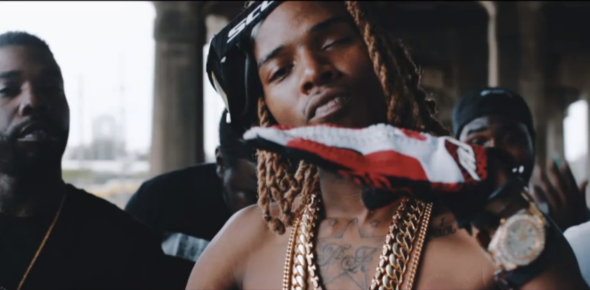 Fetty Wap's "My Way" is a love banger in the same vein as "Trap Queen," and its lyrics are just as affectionate and twisted. For instance, instead of saying he's really into a girl, Fetty expresses his extreme dedication by threatening to kill anyone who looks at her: "All headshots if you think you could take my bitch, aye." In the lead-up to his self-titled debut album, which drops on Friday, he released a video for "My Way" that's equal parts sweet and threatening—and packs in an insane number of product placements.
Two different BMWs make an appearance in the first seven sconds, followed quickly by a tight shot of Luc Belaire Rare Rosé. Then there's the requisite iPhone shot, a close-up of a Kandypens vape pen, more cars, more rosé, and some Myx moscato for good measure. Given that the entire video is only three and a half minutes long, the number of endorsements is pretty amazing. Of course, there's also plenty of Fetty bouncing around onstage and being cute with the girl he's hung up on.