Lorde and Disclosure Make Sweet, Sweet Harmony in "Magnets"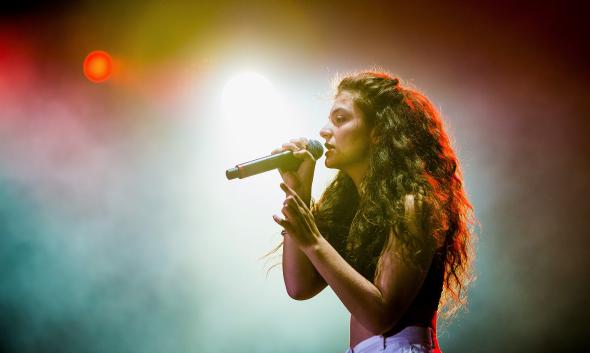 Disclosure, the acclaimed electronic duo comprised of brothers Howard and Guy Lawrence, release their second album, Caracal, on Friday. The record features a murderer's row of collaborators—Sam Smith, the Weeknd, Miguel—but perhaps the biggest name is Lorde, who turns up on "Magnets," an electric, skittering single that was shared on Wednesday.
These two acts have history—they united for a performance at last year's Brit Awards—but "Magnets" is an especially welcome fusion of their respective sounds. The track sees Lorde weave in and out of a clinking backbeat, her dark, elastic vocals seguing into a chorus tailor-made for the dancefloor. With her sophomore album in the works, odds are the 18-year-old will be dominating the airwaves for some time to come.