Father John Misty Skewers Ryan Adams With This Great, Lou Reed-Style Cover of 1989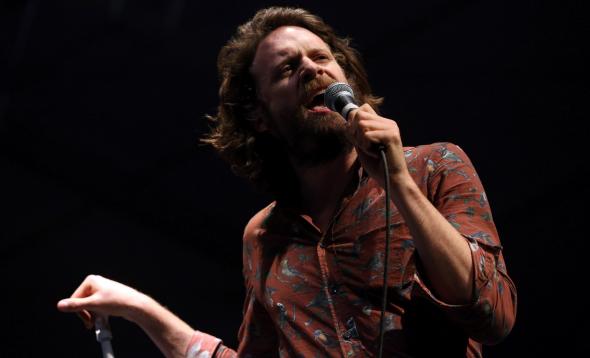 Monday marked the release of Ryan Adams' long-awaited, track-by-track cover of 1989, which dissolves Taylor Swift's pop monument into a haze of alt-country melancholia. The record has its moments, but it's already been overshadowed: Father John Misty, the hirsute folk troubadour, has shared a "reinterpretation of the classic Ryan Adams album 1989" that adapts Swift's music to the style of the Velvet Underground.
"But why?," you ask. The short answer: Adams' album turns on the backward assumption that we need a Springsteen version of already great pop songs, and Misty is mocking that assumption by digging even deeper into the rock canon for his take on Swift. All of which is sort of petty and entirely trivial, but for the fact that Misty's covers are as inspired as they are hilarious, thanks mostly to his freakily accurate Lou Reed impression. Enjoy:
Update, Sept. 22: The tracks have been removed from SoundCloud, though they still seem to be circulating online. Father John Misty has also deleted his tweets linking to the recordings.