Fiona Apple's Performance With Watkins Family Hour Is the Tiny Desk Concert at Its Best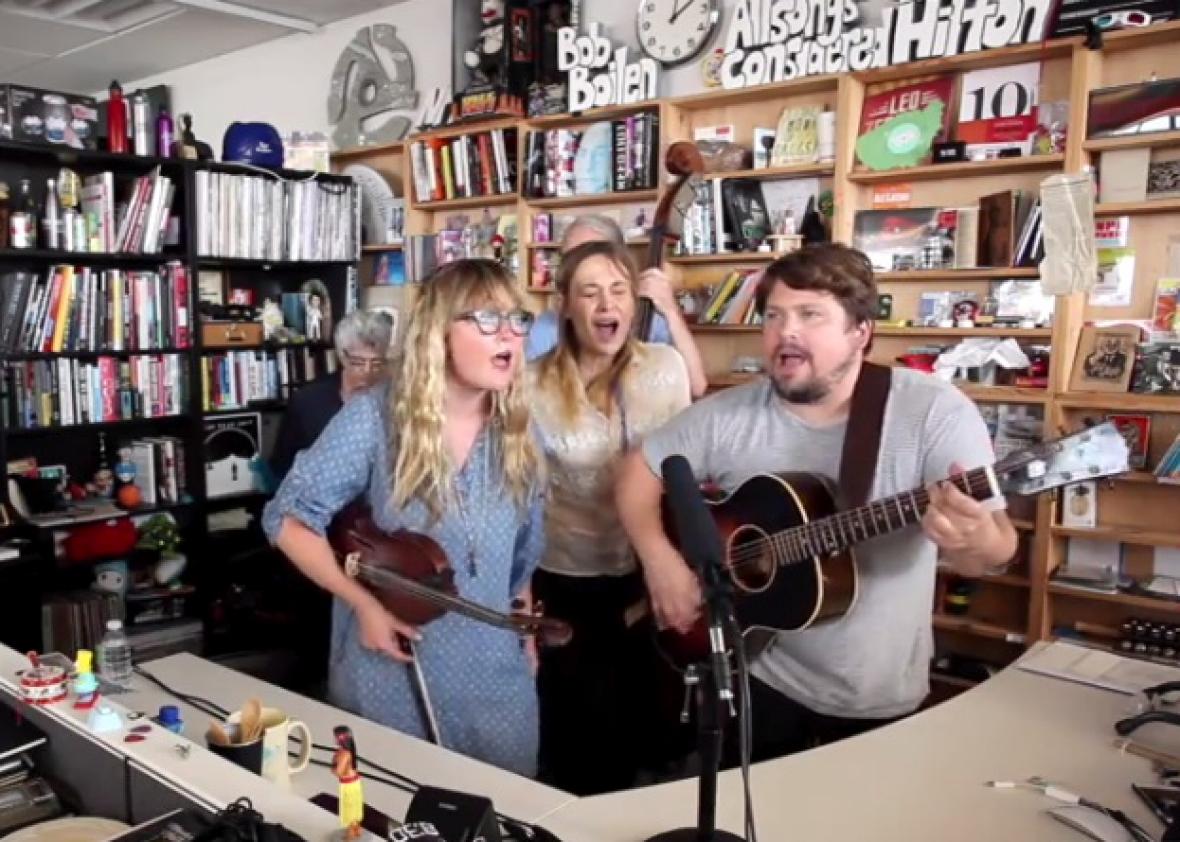 The challenge with Tiny Desk Concerts is that you have to have serious musical chops to sound good in a small space that wasn't designed with acoustics in mind. The bluegrass and folk group Watkins Family Hour, who have been on the road promoting their debut album, delivered the goods in the NPR office this week, with the help of frequent collaborator Fiona Apple.
Siblings Sara and Sean Watkins, best known as members of Nickel Creek, kicked off the performance with their cover of Fleetwood Mac's "Steal Your Heart Away," with Sara's breathy voice and fiddle interludes giving the tune a notably cheerier vibe than the original has. Then Apple joined in on traditional folk songs "In the Pines," in which Apple hollered and yodeled in harmony with Sean, and "Hop High," which starts slow and then turns raucous. It's no surprise that the Watkins can harmonize pretty much perfectly—after all, they've been practicing all their lives—but Apple also manages to seamlessly blend her distinctive voice with her fellow vocalists, especially on "Hop High." If you're in the mood for a jaunty, energizing start to your weekend, look no further.