Key & Peele Imagined the Most Awkward "Celebrity Storms Out of an Interview" Scenario Ever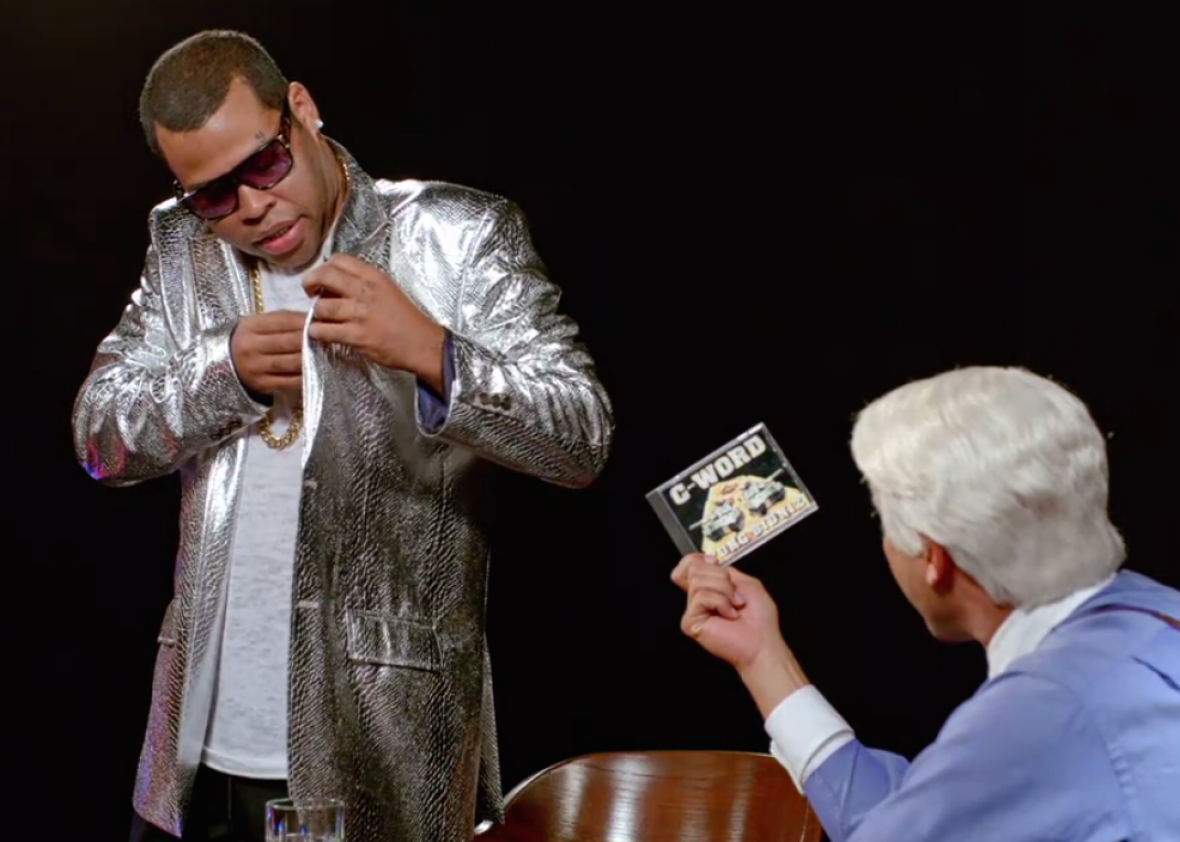 Next week Key & Peele will air its final episode, and the first sketch has arrived, bringing with it some classic Key & Peele physical comedy. The rapper Young Bidness (Jordan Peele) is being interviewed by a not-so-subtle Larry King sendup named Morty Jebsen (Keegan-Michael Key), but things get a bit crazy after they return from a commercial break. Morty makes the mistake of bringing up Young Bidness' separation from his actress girlfriend Tiffany Bouquet, and the artist isn't having it.
As Morty presses the issue, Young Bidness adamantly decides the interview is over and starts to leave—which proves much more difficult than he imagined.