Diplo and Skrillex Explain How They Transformed a Justin Bieber Ballad Into a Summer Hit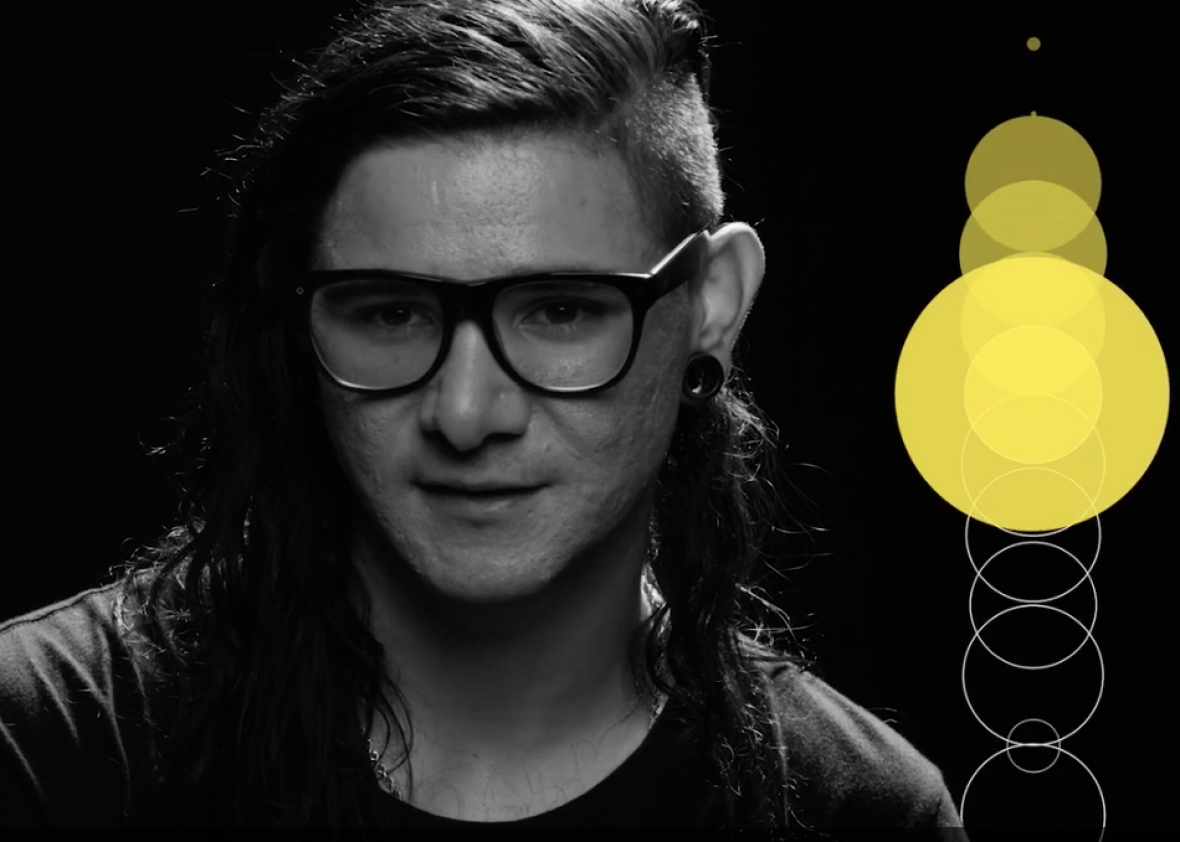 What compelled Diplo and Skrillex to produce a song with Justin Bieber's vocals? Because "no one would expect it," according to Diplo. This video from the New York Times explains how the unlikely collaboration came to be, and how the two producers worked their magic with computer programs like Ableton Live to transform Bieber's slow piano ballad into a certified hit—it's even up for Best Song of the Summer at the VMAs.
The short doc, which uses nifty on-screen graphics to illustrate the producers' sometimes difficult-to-explain techniques, offers a rare look into how hits are made in 2015, and is worth watching in full. "We took a lot of his vocals and did a lot of different things to it," Diplo explains. "We added natural harmonies because we didn't have anything from him." The original track didn't even have drums. But what it did have was Bieber's voice, which was manipulated into becoming the song's most bewitching feature—that high-pitched, wavering, almost dolphin-like sound. Skrillex took a snippet of Bieber singing and, in pure Skrillex fashion, messed with it until it was tantalizingly familiar, but just barely too distorted to recognize.