Janelle Monáe Brings a Powerful New Protest Song to the Black Lives Matter Movement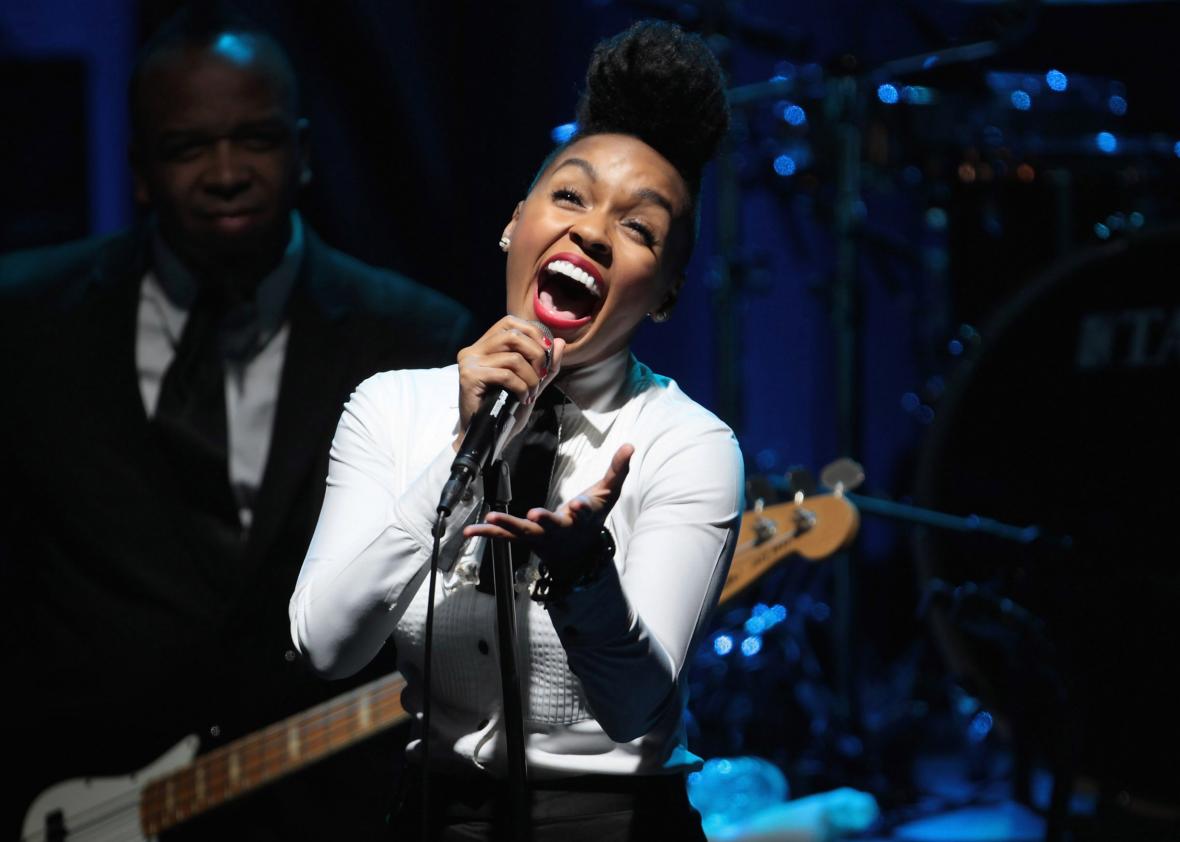 A couple of weeks ago, Black Lives Matter protesters made headlines for chanting the chorus of Kendrick Lamar's "Alright," prompting some to wonder if the rapper's topical, hard-hitting track could become this generation's new Black American national anthem. (At the very least, I think it makes the perfect protest song.) Now there's another song to add to the growing list of rallying cries against police brutality by popular black artists, and it's just as sweeping, emotional, and powerful as "Alright."
Janelle Monáe, along with her Wondaland Arts Society team (which includes self-proclaimed "Classic Man" Jidenna, who assisted on Monáe's "Yoga" earlier this year) has released "Hell You Talmbout," a song expertly tailored for performing during protest. Set to heavy, intense martial drums, the construction is simple, and incredibly affecting: Each artist cries out the name of a black person who has been the victim of police brutality or, more broadly, systemic racism, before demanding the listener to "say their name." Some of the names will be instantly recognizable—Eric Garner, Sandra Bland, Emmett Till. Others haven't attracted the same level of national attention: Jordan Baker, Sharonda Coleman-Singleton, Tommy Yancy.
Monáe's accompanying statement reads, in part, "They say a question lives forever until it gets the answer it deserves ... Won't you say their names?"
Such insistence that we remember these names and the circumstances under which we came to know them is exactly what is needed as the Black Lives Matter movement pushes forward.