Watch Colbert and the Daily Show Correspondents Unite One Last Time, Make Jon Stewart Cry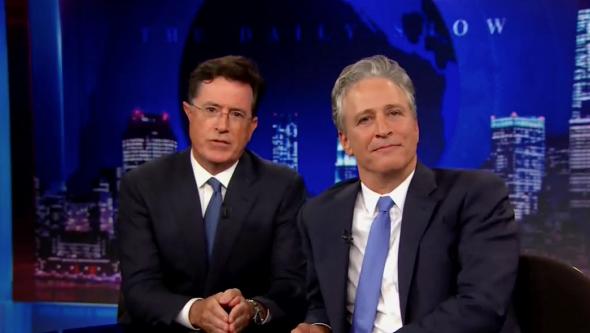 For Jon Stewart's last night on The Daily Show, about every single correspondent to serve under his tenure returned to pay tribute to the departing host. The last to appear was Stephen Colbert, whose pitch-perfect farewell to his mentor and friend brought Stewart to tears.

Colbert initially sauntered on set in a joking manner, but eventually segued into a full-on paean, describing Stewart as "infuriatingly good at his job" and thanking him for changing the lives of all those he worked with. Moving words, those.