Watch Lauryn Hill's Tour-de-Force Tribute to Nina Simone on The Tonight Show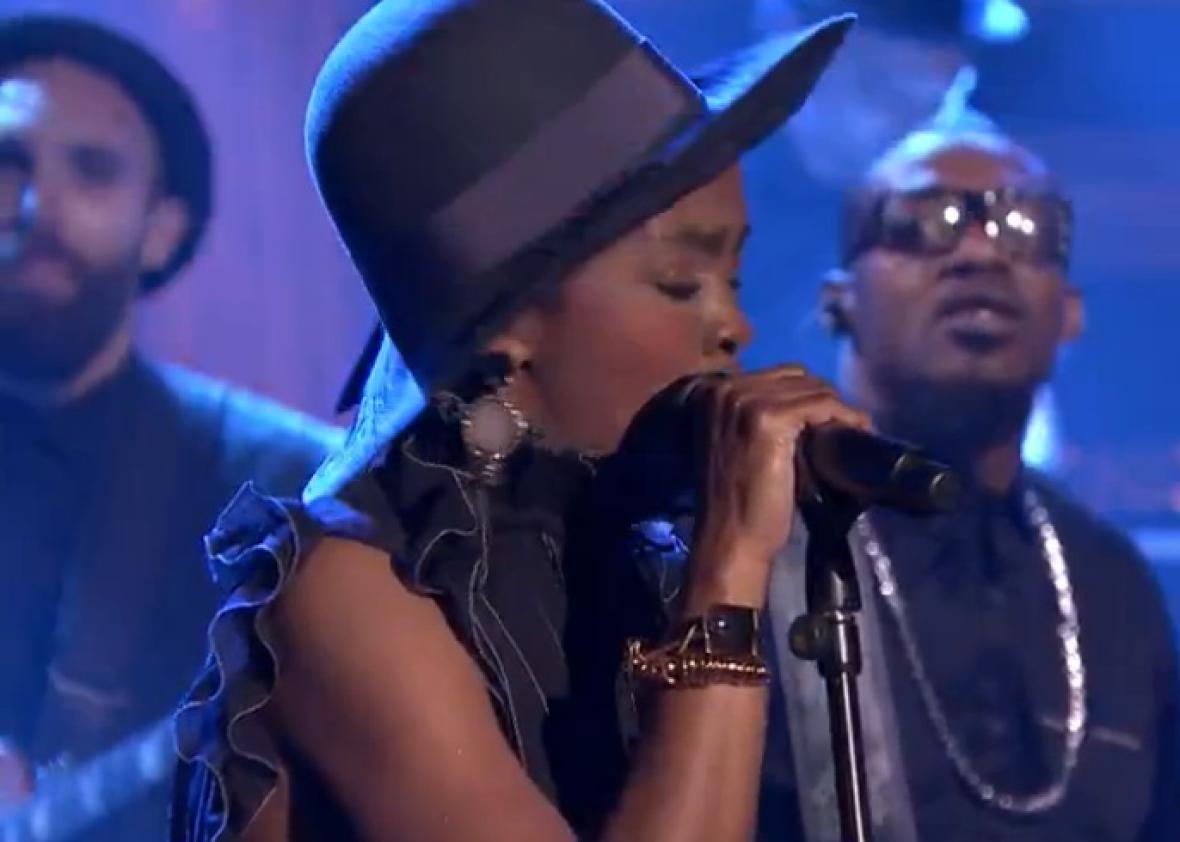 Jazz legend Nina Simone has been back in the spotlight lately, thanks to the Netflix documentary What Happened, Miss Simone? and the accompanying tribute album Nina Revisited. Covering Simone would seem to be a fool's errand—what tribute could possibly hold a flame to the original? But just as she has done throughout her tour over the past few weeks, Ms. Lauryn Hill proved again on Thursday's Tonight Show that she is up to the task, breathing new life into Simone's signature rendition of "Feeling Good," from the relatively obscure musical The Roar of the Greasepaint — The Smell of the Crowd.
Hill's voice isn't naturally as low or rich as Simone's, but she plumbed the depths of her not-inconsiderable vocal talents to produce a worthy tribute to her forebear. Fluttering up and down verses like "Birds flying high, you know how I feel," sticking the landing of "And I'm feeling good," and committing fully to a scat interlude, Hill produced an urgent, masterful adaptation of the jazz standard. If your Friday needs some electrification, have a listen.