Download Wilco's First-Ever All-Acoustic Show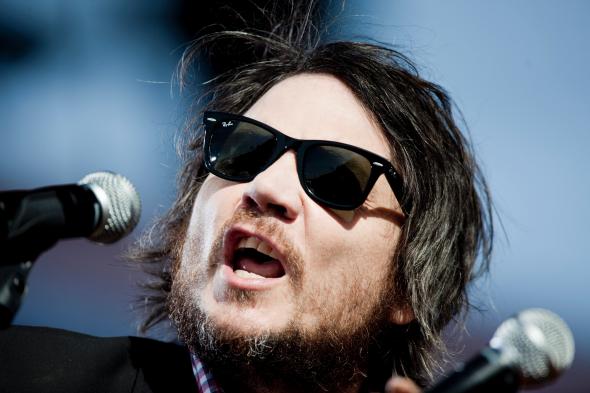 Wilco hosted their fourth Solid Sound music festival in Massachusetts last month, and for one of their two headlining performances, they played their first-ever all-acoustic set. Now the whole performance is online courtesy of NYC Taper, and you can download it right now in MP3 or in the lossless (but very large) audio format FLAC.

The full set, which featured (among other instruments) "mandolin, accordion, banjo, slide guitar, and stand-up piano," according to NYC Taper, was full of Wilco live favorites—including some songs, like the kraut-rocking "Bull Black Nova," that you wouldn't expect to hear in an acoustic performance. (They at least avoided attempting "Spiders (Kidsmoke).")

As a sample, you can hear the band's performance of their Mermaid Avenue track "Hesitating Beauty" below. Lead singer Jeff Tweedy paused in the middle of the song to say it was "so much nicer singing this song now that everyone can get married," referring to the landmark gay marriage ruling that had come down earlier that day.
01 Misunderstood
02 War on War
03 I'm Always in Love
04 Company in My Back
05 Hummingbird
06 Bull Black Nova
07 Handshake Drugs
08 Hesitating Beauty
09 She's a Jar
10 One Wing
11 Kamera
12 New Madrid
13 Forget the Flowers
14 It's Just That Simple
15 Airline to Heaven
16 Dawned on Me
17 I Got You
18 Passenger Side
19 Outta Mind (Outta Site)
20 [happy birthday to Mikael Jorgensen]
21 Whole Love
22 Jesus Etc
23 Walken
24 The Thanks I Get
25 Theologians
26 Shot in the Arm