Can You Guess the Magic Mike Actor From Just One Ab? Take Our Quiz.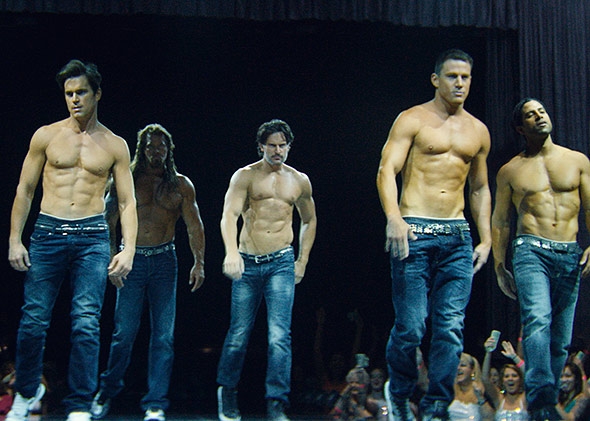 If the Magic Mike movies are about one thing, it is abs. Rippling abs. Spraytanned abs. Straining-beneath-a-tank-top abs. Pretty much every man who gets more than three minutes of screentime in Magic Mike and Magic Mike XXL has a highly visible pack of abs so defined they're barely touching. So: Can you name the Magic Mike actor based on a single ab? (With apologies to Vulture, whose "How Well Do You Know Channing Tatum's Abs?" went up while this quiz was in development. We guess great minds think alike—in that they're all obsessed with abs.) Test your ab-titude below.
Correction, July 1, 2015: Due to a production error, this quiz originally marked two correct answers as incorrect.