Listen to Prince's Rocking "Rally 4 Peace" Concert in Honor of Freddie Gray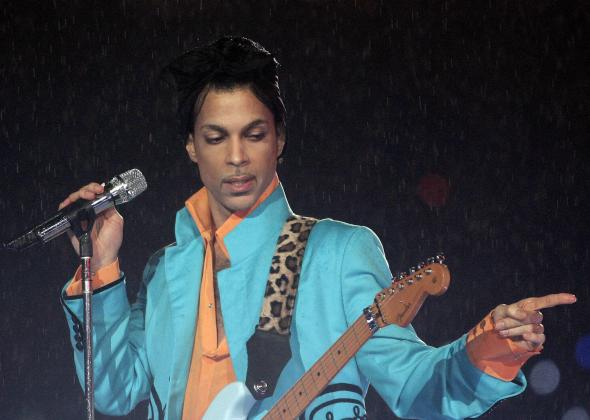 Prince has been unusually vocal since the death of Freddie Gray in Baltimore last month, and on May 2 he played a concert at his Minnesota home, Paisley Park, to honor Gray and to protest against police violence. He's now made the audio from that "Dance Rally 4 Peace" available online, sharing a recording of the 41-minute set on his SoundCloud account.
After encouraging the audience to show up wearing gray, Prince played a range of songs with his band 3rdEyeGirl. "We first want to say to all those deserving: rest in peace. Second of all, I want to say thank you for putting the gray color on today," he tells the audience. The set opens with a tight, danceable version of "When Doves Cry," followed by songs like "PlectrumElectrum" and "Chaos and Disorder." Prince also reaches into his blues roots, slowing it down with his powerfully conscious "Dreamer" (it starts around the 12:30 mark). The set ends with a funky cover of The Waterboys' "The Whole of the Moon," with the Purple One rocking out on bass.
Even though he doesn't play his new song "Baltimore," the set as a whole is a reminder of both Prince's political relevance and just how hard he can rock. "Thank you Minneapolis, we love you," he says at the close. "Do me a favor and take care of each other, alright? It don't matter the color; we are all family."