Can You Match the Joke to the Late-Night Host? Take Our Quiz.
As the Letterman era comes to a close, we compiled a wide array of wisecracks from the big names of late night, wondering just how hard it is to tell the hosts apart based on their jokes. Does a Jimmy Fallon punchline have the same rhythm as a Jimmy Kimmel one-liner? Do John Oliver's bits sound different from Larry Wilmore's? Take our quiz to see if you can figure out whose zinger is whose.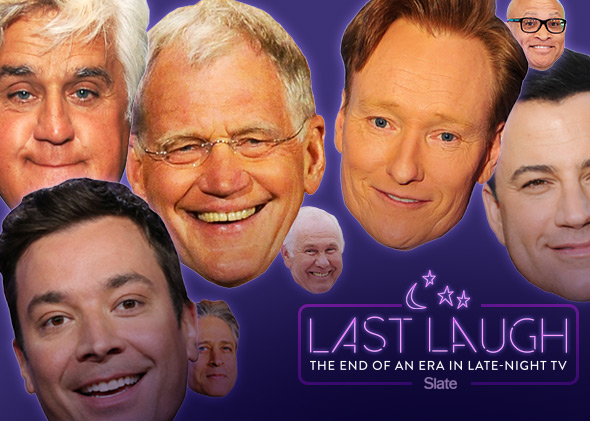 Read the rest of Slate's late-night TV special issue, Last Laugh, here.