Hear the Rolling Stones' Never-Before-Heard Extended Version of Sticky Fingers' "Bitch"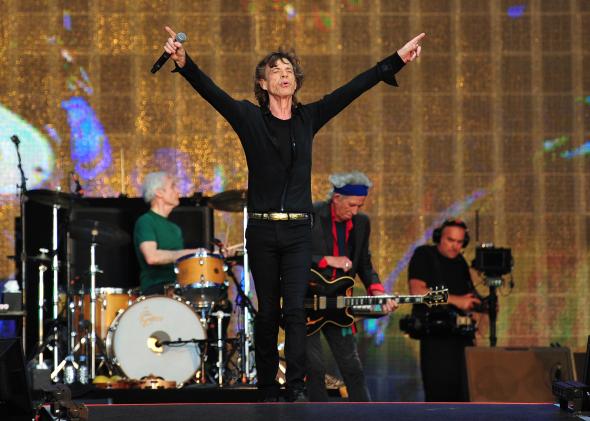 The Rolling Stones will re-release their 1971 album Sticky Fingers in June, and the band is continuing to tease the release with never-before-heard versions of classic songs. The latest is an extended version of "Bitch," the first track on the original LP's second side.
The song always showcased the Stones' ability to jam out, but "Bitch (Extended Version)," at nearly two minutes longer, is more freewheeling and high-octane than the original. Not that the sound quality itself is rough: It's crystal clear, with more chances to hear the interplay between Keith Richards' and Mick Taylor's guitars. And the horn section takes a different tack than on the original, providing alternate harmonies on the bridge.