Last Night's Daily Show Paid Tribute to Samantha Bee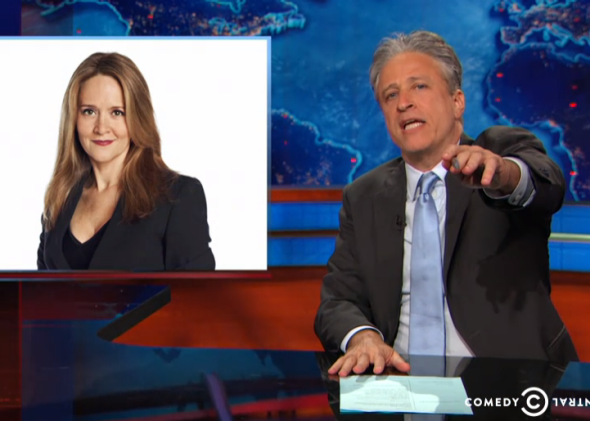 One of the saddest signs of change over at The Daily Show is the departure of stalwart correspondent Samantha Bee. Last night marked Bee's last Daily Show appearance, as Jon Stewart paid tribute to "the longest-serving member of the greatest f--king news team" with clips of some of her finest work from the last 12 years. The compilation showed off her comedic range, but it also emphasized the feisty way she's advocated for women and minorities.
After the tearful goodbye, we can take comfort knowing that we'll see Bee soon enough on TBS, where her own show (along with a series co-created with husband Jason Jones) is in the works.